Estimated read time: 1-2 minutes
This archived news story is available only for your personal, non-commercial use. Information in the story may be outdated or superseded by additional information. Reading or replaying the story in its archived form does not constitute a republication of the story.
Tonya Papanikolas ReportingMore and more day care centers nationwide are taking care of kids and seniors at the same time. Utah has one licensed intergenerational day care center and the staff says both generations get a lot out of the experience.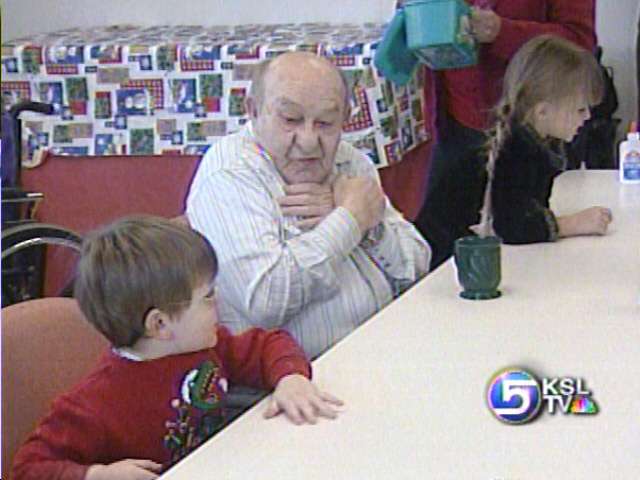 Watching the children and seniors interact with each other is fun to see. All you have to do is read the expressions on their faces to know how much they all enjoy it.
The Christus St. Joseph Villa Day Care offers services for both children and seniors who need care. About three times a day the two generations come together for mixed activities. Today they sang holiday songs and then worked on an art project together. The kids loved to show the adults their work.
Staff members say it helps teach both groups tolerance and provides some fun social interaction for the adults. It also shows both age groups just how loved they are.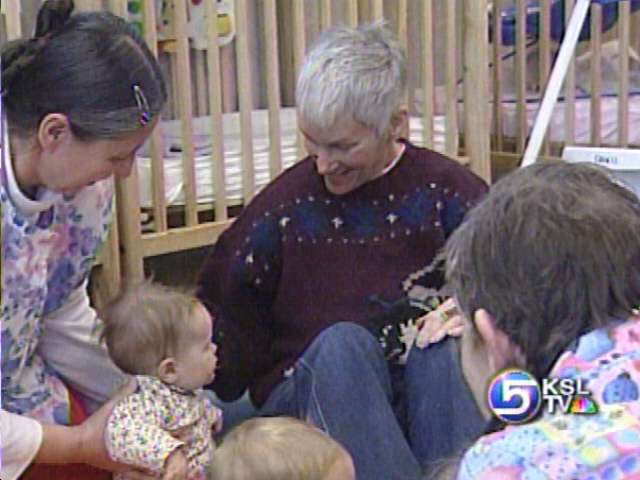 Biff Bettencourt, Loves Hanging out with the Kids: "These little guys, they care. They know who we are and they know we really care for them."
Winston Gibson, Loves Hanging out with the Kids: "Watching these young people with all their boundless energy, it makes me wish I had a little more energy."
One woman who didn't talk a lot while we were there suddenly started speaking and singing when she got to sit down with the babies. She just lit up.
Researchers have found seniors with mild or moderate dementia show an improvement in their moods and interaction when they hang out with kids. Another study found children who interact with seniors are 11 months ahead of their peers when it comes to social development.
×
Most recent Utah stories