Estimated read time: 4-5 minutes
This archived news story is available only for your personal, non-commercial use. Information in the story may be outdated or superseded by additional information. Reading or replaying the story in its archived form does not constitute a republication of the story.
UTAH COUNTY -- The charges against Roger and Pamela Mortensen have been dismissed. The two were all smiles as they sat in the courtroom Wednesday morning. It was a very light atmosphere, compared to previous hearings where the Mortensens sat accused of murder.
We also learned Wednesday that Roger and Pamela arrived at the Mortensen's home in Payson Canyon after Kay had been killed. They were held captive with plastic zip ties.
During a brief hearing, the judge granted a motion from prosecutors to dismiss the indictment, which family members say is a huge relief.
Kay Mortensen's sister, Fern Caka, said, "We are so happy as a family to have these people responsible for Kay's death, in custody, this has been a year we never want to relive and we are just so happy. We're so glad Pamela and Roger are not implicated in this. This is the best possible scenarios for all of us and we're just thrilled."
Prosecutors said the Mortensens will now be state witnesses, as victims of the crime they were once accused of.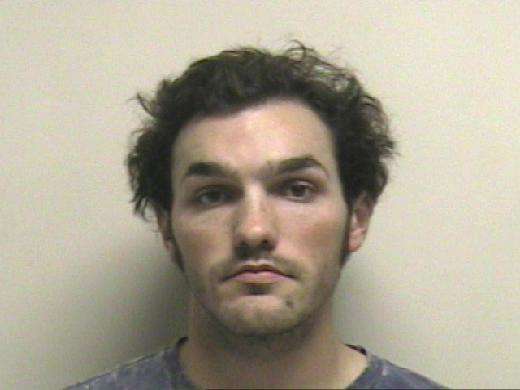 Both Roger's and Pamela's attorneys say their clients are obviously relieved and happy to be cleared of suspicion.
"I think there is some relief from Pam," attorney Greg Skordas said. "I think that she always felt that the truth would come out. Every day that she sat in jail is a day of her life that was wasted and that she can never get back."
Roger's attorney, Anthony Howell, said, "His reaction was exactly what you would think it would be. It was exactly how any of us would have reacted. He started to cry tears of joy."
Family reaching out to couple
Family members are now reaching out to them, realizing the couple has suffered greatly.
Mortensen case background
"We're so glad Pamela and Roger are not implicated in this. This is the best possible scenario for all of us, and we're just thrilled," said, Fern Caka, Kay Mortensen's sister. "It's going to take a lot of healing, but we're happy for them. I'm happy for them, I really am."
Tipster led to change of suspects
Skordas told KSL Wednesday morning that initially police locked into a version of what happened. "They locked into a theory of the homicide and were focused on that so much they failed to look outside."
Deputy Utah County Attorney Tim Taylor said, "This is a huge paradigm shift for us. We were focused in one direction, this was out of the blue. But for this person who came forward and talked to the sheriff's office, we would have been set to go to trial, this took us all by surprise."
Authorities won't identify the tipster, only to say it was someone who believed the truth needed to be known.
Taylor said, "It took a lot of courage. This person saw Roger and Pam on the news and felt that they had to come forward."
Both attorneys told KSL they are grateful investigators ultimately were willing to keep an open mind in the case and that they continued to investigate even after they arrested Roger and Pamela.
Suspects appear in court
Also Wednesday morning, Martin Bond and Ben Rettig appeared before a judge on a video link from the Utah County jail. We learned neither one has a criminal history, but due to the aggravated murder charges, bail was set at one million dollars each.
Bond admitted he had been at Kay Mortensen's Payson Canyon home the night he was killed, had taken weapons from the home and had been involved in the murder, the booking statement said.
Bond also admitted tying up Roger and Pamela Mortensen, according to the booking statement. He showed detectives where he had buried weapons and hidden others in a park septic tank in the Vernal area.
Also Monday evening, investigators interviewed Rettig, and he admitted his involvement as well, the booking statement said. Detectives found Roger Mortensen's driver's license in Rettig's possession.
Bond and Rettig each said the other slashed Kay Mortensen's throat and stabbed him in the back of the neck, with Bond saying Rettig had done it while "making a statement related to a gladiator," according to the booking statement.
Rettig said Bond had discussed committing the burglary a day or two before, saying he knew where to find a large amount of weapons worth up to $30,000, the booking statement said.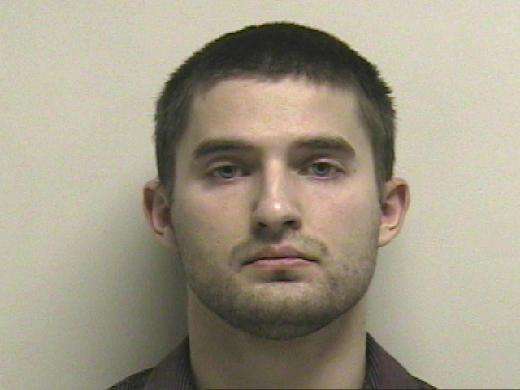 Retting and Bond were arrested Tuesday. Then prosecutors announced they plan to drop murder charges against Roger and Pamela Mortensen, who have spent four months in the Utah County Jail.
Bond is believed to have known Kay Mortensen through his father, and investigators believe the motive for the killing was Mortensen's extensive firearm collection.
Detectives recovered 20 of the stolen guns near Vernal. Five to seven guns were found in a home in Uintah County; others were buried northwest of Vernal in a park in Dry Fork Canyon. Police say they also found bomb components.
Formal charges of aggravated murder, kidnapping and burglary will be filed next week, when Bond and Retting return to court.
Pamela Mortensen's mother said at the courthouse that she is very thankful for the person who came forward.
------
Story written with contributions from Sam Penrod, Paul Koepp and the DMC News Division
×
Photos
Related stories
Most recent Utah stories