Estimated read time: 2-3 minutes
This archived news story is available only for your personal, non-commercial use. Information in the story may be outdated or superseded by additional information. Reading or replaying the story in its archived form does not constitute a republication of the story.
Richard Piatt Reporting A tussle between Mayor Rocky Anderson and a downtown developer could result in construction delays on one of the city's tallest buildings. But city officials and the developer insist the project is still a "go."
For years, the plan has been to tear down a row of storefronts and create a high rise office tower at 200 South and Main. And for years, some important people have been anticipating that happening.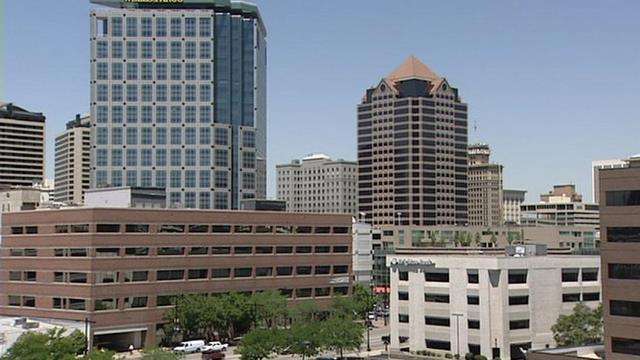 The reason is a shortage of office space downtown. The city says only two percent of office space downtown is available right now, creating demand for the new building. The end result will be a 22-story, 350,000 square foot office tower with retail on street level.
The project was scheduled for a ground breaking ceremony next month. But a major partner, Dell Loy Hansen of Wasatch Property Management, pulled out after this week's scuffle with Salt Lake City Mayor Rocky Anderson.
Wednesday, Mayor Anderson told Eyewitness News that Hansen was losing interest for the project. "My understanding is that Dell Loy Hansen and Wasatch Partners was bowing out of that project long before I wrote or said anything."
Now, the challenge for developer Hamilton Partners is to keep the project on track. And all assurances are that it is, according to the Downtown Alliance.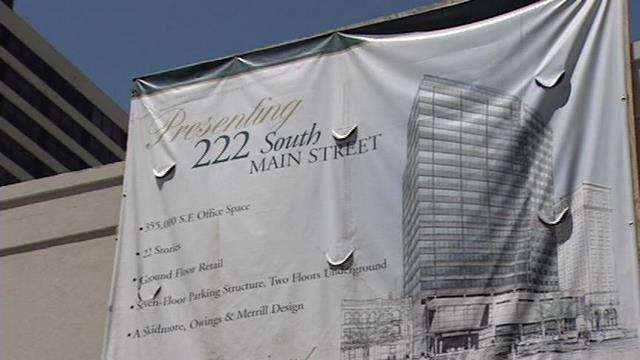 Robert Farrington of the SLC Downtown Alliance says, "We're really bursting at the seams, and as soon as product is on-line it will be filled up quickly. I believe the 222 project had a significant amount of pre-leasing."
Bruce Bingham of Hamilton Partners says there is a lot of interest from around the nation about the project. But people downtown will be just a little nervous about the situation until construction actually starts.
The bottom line is the 222 South Main project will be delayed by at least a month. But right now, everyone insists it will happen. Groundbreaking for 222 South Main was originally scheduled for next month. No alternate date has been set as of today.
×
Related links
Most recent Utah stories