Estimated read time: 2-3 minutes
This archived news story is available only for your personal, non-commercial use. Information in the story may be outdated or superseded by additional information. Reading or replaying the story in its archived form does not constitute a republication of the story.
Carole Mikita ReportingThe photographic exhibit of Sebastiao Salgado at the Leonardo has moved many Utahns, and now the world-renowned photographer has come to Salt Lake. He has come to speak to several groups about his art with a message.
Sebastiao Salgado's influence reaches far beyond his art. He is a sought-after speaker who hopes his images and words will change people's perception of the world's disenfranchised.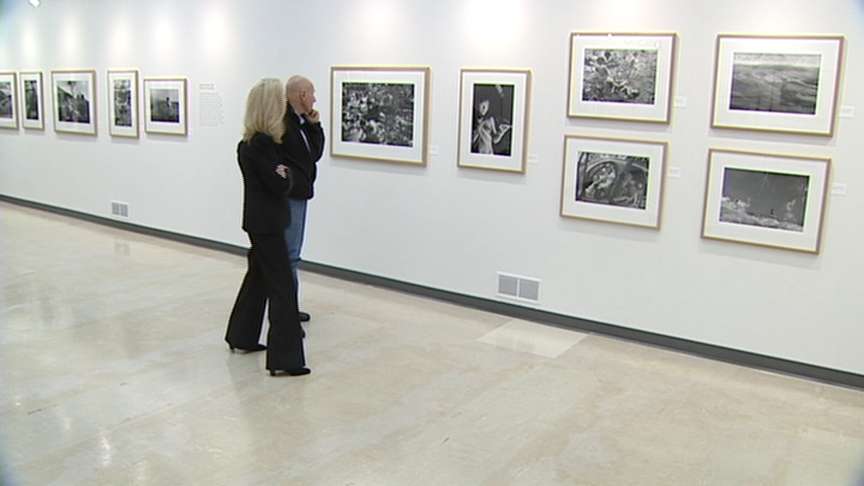 Sebastiao Salgado: "This group of Marugus, when they were compact about 15 years ago, they were close to 7,000; today they are close to 1800."
Sebastiao Salgado took the photograph in Brazil, his native country, explaining that killing the rain forest also wipes out the people.
Considered one of the world's great chroniclers of human conditions and suffering, look carefully, he says, this is how most people live.They're thought of, he says, in developed countries as the minority.
His success comes from time to get to know them, earn their trust and he hopes his photographs gives them legitimacy, an identity.
Sebastiao Salgado: "In reality, the people are poor in material goods, but they are not poor in dignity, they are not poor in culture, they are not poor in community and this is a rich idea to work with them."
Salgado says his much-celebrated exhibits are not supposed to create guilty consciences for those who see them. He hopes for solidarity, a recognition first from those who have about those who don't. He says he belongs with the latter group.
Sebastio Salgado: "This is a way of life, this is my life, this is my world, where i am."
There are a number of opportunities to hear Sebastio Salgado.
THURSDAY, DEC. 1ST
"An Evening of Conscience"
Sebastiao Salgado
Kingsbury Hall, U. of U. campus
7pm
FRIDAY, DEC. 2ND
Human Rights Fair
The Leonardo
209 East 500 South
free admission
9:30am - 9pm
Sebastiao Salgado 9:45 - 10:30am
U. of U. RESIDENCY
Sebastiao Salgado
College of Humanities
×
Most recent Utah stories