Estimated read time: Less than a minute
This archived news story is available only for your personal, non-commercial use. Information in the story may be outdated or superseded by additional information. Reading or replaying the story in its archived form does not constitute a republication of the story.
Gene Kennedy reporting It's the day when stores expect to turn the corner for the year and move into the black-- hence the term "Black Friday."
Fashion Place Mall opened at 8 a.m., two hours ealier than usual. But some people were done with their shopping by that point.
You might be amazed how early some shoppers started. We found a case in point at the Wal-Mart in Taylorsville. A shopper there told us they showed up at 3 am.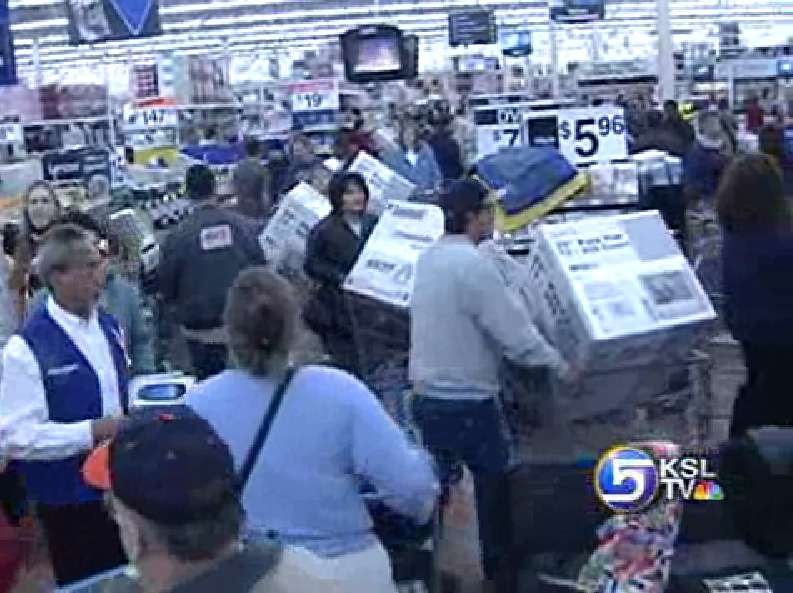 In the electronics section, people stood in line shoulder-to-shoulder. Wal-Mart is open 24 hours, but the store did not let people check out until 5 a.m. So people literally stood by items to make sure they could get them.
And once they did, many came out with shopping carts piled to the brim. Others had two shopping carts, and were working on their steering skills.
By 5 a.m. there were some 2,000 people, including many guys.
Guy: "Just coming to get some Christmas shopping done."
Reporter: "No pressure from any significant other?"
Guy: "Nope. Not really, no."
×
Most recent Utah stories