Estimated read time: 2-3 minutes
This archived news story is available only for your personal, non-commercial use. Information in the story may be outdated or superseded by additional information. Reading or replaying the story in its archived form does not constitute a republication of the story.
John Daley ReportingWith or without a healthy dose of natural snow Utah ski resorts are jumping into the start of this winter's ski season. One major resort opened today with a group of others set to open this weekend.
Thanks to a powerful high-pressure system, the mountains have been locked into a dry spell. But thanks to snowmaking, it isn't preventing resorts from opening and skiers and boarders hitting the slopes.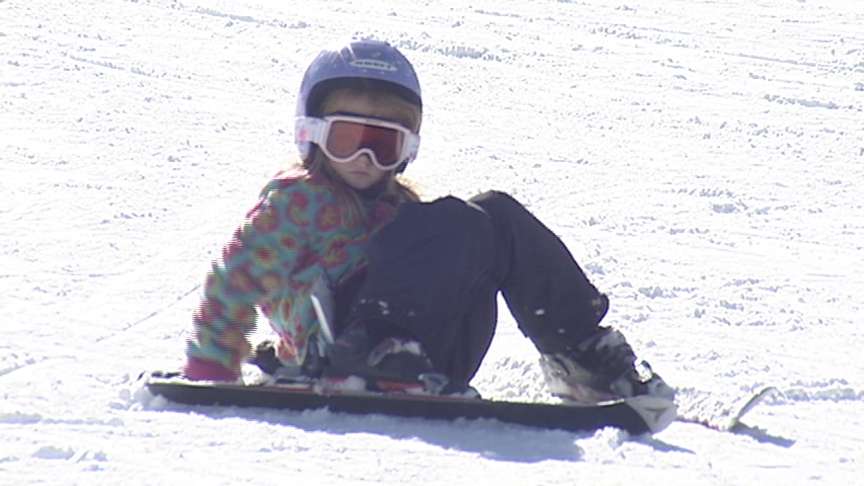 Park City Mountain Resort opened for the season today under a bluebird sky. There were plenty of customers on the hill carving away at a 24 inch base. Because of the lack of snow only two lifts and two runs are open.
Meantime, the resort reports than, in part due to great conditions last year and a new Ski Utah marketing campaign, advanced bookings are up 16 percent for the Thanksgiving compared with last year, four percent ahead for Christmas and looking good for January and February.
Most of the folks who hit the slopes who we talked with say they're just glad the season is starting.
Krista Parry, Spokesperson, Park City Mountain Resort: "I think it's a boomerang effect from last year. Last year we had great snow conditions. And even though it's not here now, people always say Utah always gets great snow. We're only in the third week in November so we've still got a long ways to go."
Snowboarder: "It's good. It's not too cold, it's fun."
Snowboarder: "It's all right. There needs to be new snow though. We need more powder."
Snowboarder: "Cause it's first day and we got our passes and there's snow. When there's snow we're there. Yeah!"
Snowbasin and Snowbird open tomorrow, Thanksgiving day. Alta opens Friday. All the other Utah resorts are set to open in December.
The weather was great up there today, warmer than in the valley and no inversion.
By the way, those snowboarders taught me a new expression, they said they were having fun "gibbing off the hizzle."
×
Most recent Utah stories