Estimated read time: 2-3 minutes
This archived news story is available only for your personal, non-commercial use. Information in the story may be outdated or superseded by additional information. Reading or replaying the story in its archived form does not constitute a republication of the story.
John Daley Reporting'Tis the season and there's no better sign of that than what you can see strolling on Main Street in downtown Salt Lake City. And just wait until Friday. You could say there's an extreme makeover underway on Main Street and today it's been hard to miss all the signs of the season.
Today at the Main Street entrance of the downtown Meier and Frank it was a sneak peek of seven fantastically-decorated windows, including one of the famous candy windows. Thanks to an auction by Festival of Trees, all the money collected from the display will benefit needy children at Primary Children's Hospital.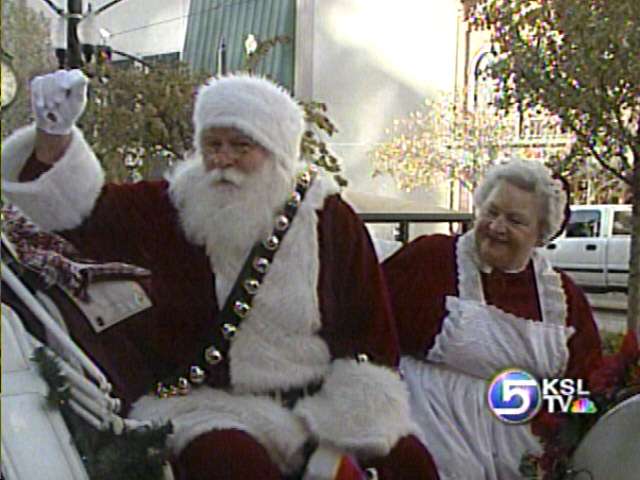 The candy window designers spent hundreds of hours working on their sweet creations and got some help from kids at Primary Children's, who made wishes along with creating candy stars.
Everything gets underway Friday afternoon and though major mall reconstruction is coming soon, the stores will stay open through the holidays.
Karen Robinson, Festival of Trees: "Some of them are 'I wish for no more needles. I wish for no more tummy aches. I wish to go home for Christmas.' They're really tender."
Celeste Cecchini, Candy Window Designer: "I worked since August 1st, sometimes 15 hours a day, sometimes a little less. Almost everyday except Sundays until now, until the opening. So somebody add it up."
Amy Durham, Downtown Alliance: "The stores for the holiday season will be open. Nordstroms, Meier & Frank, the stores in ZCMI and Crossroads malls as well."
Events start with an art and craft market, some entertainment, then the Lights On Ceremony starts a little after 5:00.
One note, the northbound lane on Main Street from South Temple to 100 South will be closed during the festivities until 7:30 PM. TRAX will be running on regular schedule and parking is available at the malls.
×
Most recent Utah stories