Estimated read time: 2-3 minutes
This archived news story is available only for your personal, non-commercial use. Information in the story may be outdated or superseded by additional information. Reading or replaying the story in its archived form does not constitute a republication of the story.
SALT LAKE CITY -- Election nights are all about the results, and most elections have a race or two where things aren't final until the wee hours. Exit polling helps give an idea how the races will end up, long before the actual votes are counted.
Dan Jones and Associates has been polling for KSL for many years, and on election nights, Jones is a familiar face on our set when the polls close and he releases his projections. It's always must-see TV.
Republican Mike Lee and his supporters cheered loudly Tuesday night, as they watched Jones predict that Lee would become Utah's next U.S. senator.
Jones and his staff went 10 for 10 Tuesday night in the various races that were polled. Those projections matched what the actual vote percentages were when the night was over.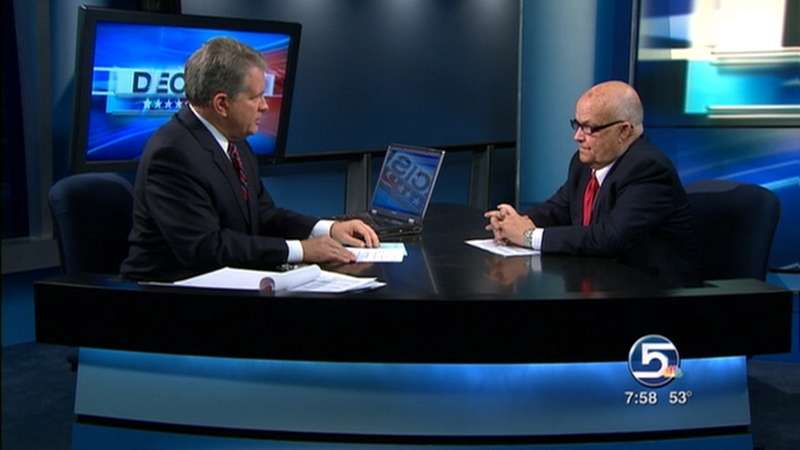 But exit polling is never easy. "There's a tad amount of stress," Jones says.
Exit poll data is collected outside of polling places. After voters cast their real ballots, some are asked to fill out a separate ballot. That information is compiled to determine the results.
Jones' staff collects exit poll ballots in four waves throughout the day. "We start at 7 a.m. and went until 9 a.m. Then we interviewed from 11:00 until 2:00. Then we interviewed from 4:00 till 6:00," he says.
He used that data to make the 8 p.m. predictions on television. Then, one final round of exit poll ballots were collected, which were key in calling the close races.
For the first time in his career, Jones had to factor in early voter ballots, which accounted for 25 percent of the total votes cast in the election. Those early votes gave Jones an early idea of how the night would go.
"You can tell who the winners are, but you can't tell what the spread will be," he says.
Other factors in exit polling that help Jones in making his predictions include a voter's party affiliation, ideology, religion and age.
"I have to be honest, that's as accurate as you're going to be," he said. "But some of it's luck."
Jones said in any election he has a pretty good idea who will win and lose about mid-day on Election Day. By then he has two exit poll samples.
He sometimes receives calls from candidates or parties asking for a hint, but he never gives out any information until after the polls close.
E-mail: kmccord@ksl.com
×
Related links
Most recent Utah stories