Estimated read time: 2-3 minutes
This archived news story is available only for your personal, non-commercial use. Information in the story may be outdated or superseded by additional information. Reading or replaying the story in its archived form does not constitute a republication of the story.
Carole Mikita ReportingA Utah painter is celebrating quite a milestone, approaching is 96th birthday. He is the oldest artist to open a solo exhibit. Ted Wassmer has led a fascinating life, but what's equally fascinating is his continuing artist drive and vision.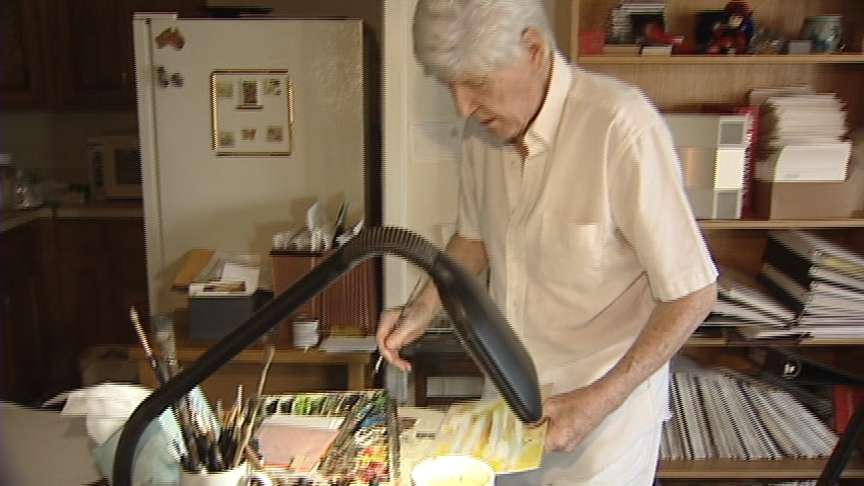 Ted Wassmer: "I'm the oldest artist in Utah to ever have a show at age 95 and a half."
Every day Ted Wassmer sits at his compact studio desk and inspiration flows.
Ted Wassmer: "I don't have anything in mind when I start. I just throw the paint on the paper and then I work for form and figure and color."
And what evolves is his latest creation...today, an aspen grove.
His new show is titled simply "Monoprints", creations, he says, he hasn't thought about doing since the 1950s.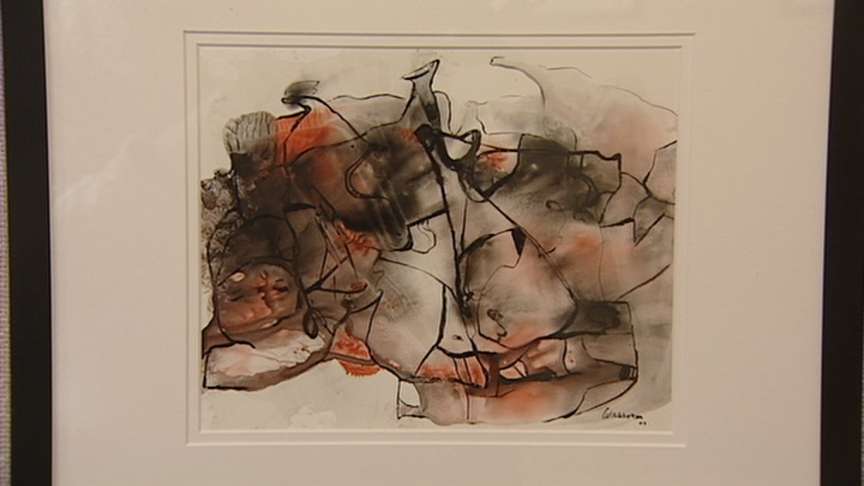 Ted Wassmer: "That's where you put your paint on the glass and press the paper over, and that's where you get your impression and that's all there ever will be and it can't be duplicated."
Not that anyone could, he keeps his fingers nimble with another kind of art, piano.
Born to, he says, a poor family in Salt Lake City, he began drawing with crayons on butcher paper at age five. He supported that family of ten through his art during the depression. He and his wife studied with famous teachers at the Art Students' League in New York City, then spent 40 years as working artists in Woodstock.
To give you some idea of how prolific and successful this man is, Ted Wassmer has over 3000 paintings in museums and private collections throughout the United States, Europe and Japan.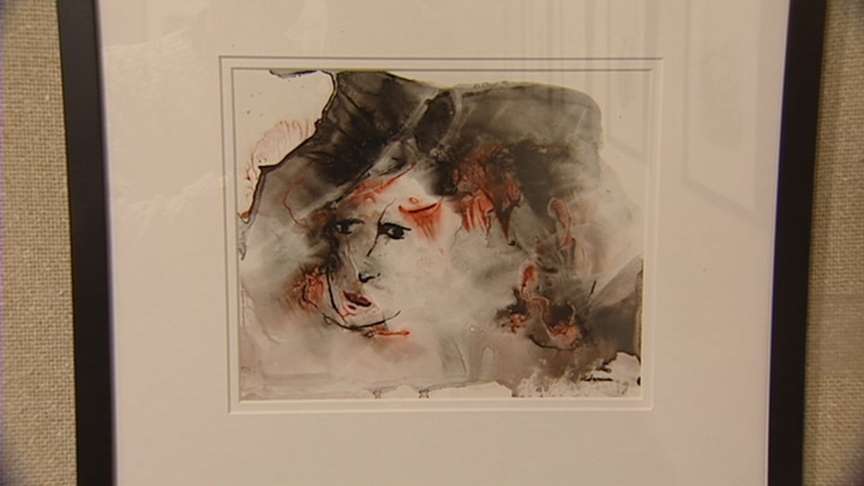 Ted Wassmer calls every day a gift, and says he will paint as long as possible.
Ted Wassmer: "It's been a very interesting life. Now if I could only do cartwheels down the hall, I'd be happier. (He laughs)"
Ted Wassmer's monoprints show will continue at the Utah Arts Council through December 30th. He says this is his 'last hurrah' but he is still painting.
×
Related links
Most recent Utah stories