Estimated read time: 2-3 minutes
This archived news story is available only for your personal, non-commercial use. Information in the story may be outdated or superseded by additional information. Reading or replaying the story in its archived form does not constitute a republication of the story.
Alex Cabrero Reporting Heavily armed SWAT teams surrounded a home in Salt Lake City this afternoon. That after a woman threatened to harm one of her neighbors with a spear.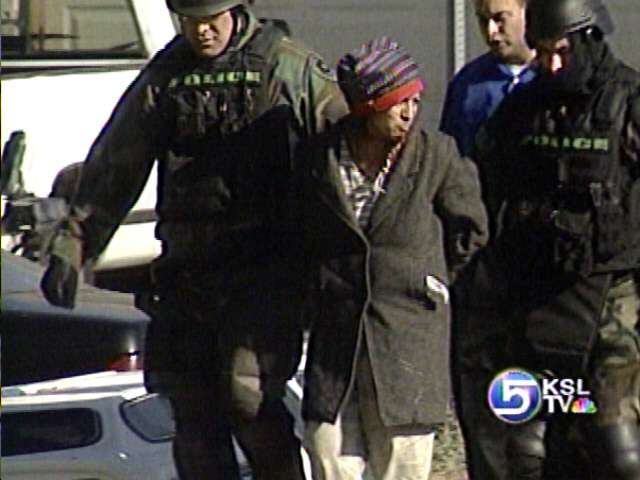 That next door neighbor was only concerned about the safety of a child. She went over to see if she could be of any help and that's when it all started.
Jewel Hallstrom, Neighbor: "Let's face it, a lot of people snap for some reason."
Jewel Hallstrom lives next door to all the action, but she knew her neighbor had done nothing wrong.
Jewel Hallstron: "They've been the best neighbors you could ask for."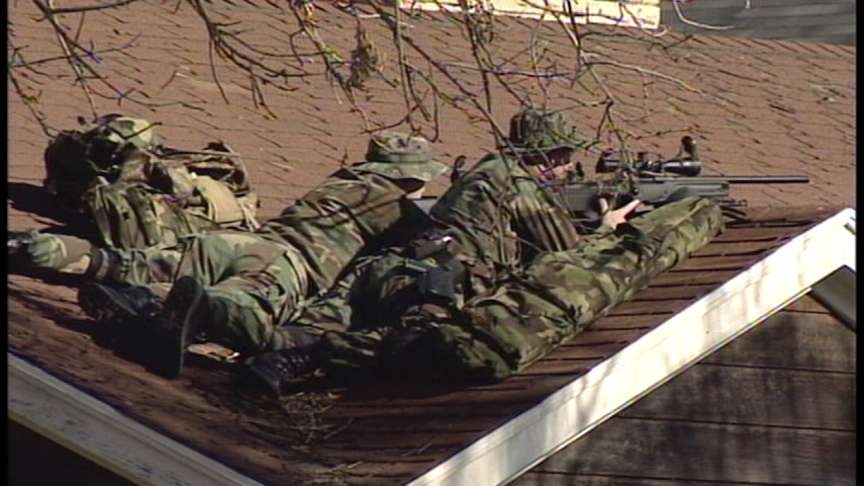 Jack Hallstrom, Neighbor: "They were the kinds of neighbors you dream about but never have."
Strange then that such good neighbors would have so many police officers waiting to get in. The woman said the devil was in her house and it was possessed. That's why when her neighbor came over, she was chased away with a spear, forcing the neighbor to call police.
Det. Dwayne Baird, Salt Lake City Police Dept.: "We've been to this house before on similar circumstances, but nothing to this extent."
Turns out the woman has a history of mental illness, but never got the help she needs.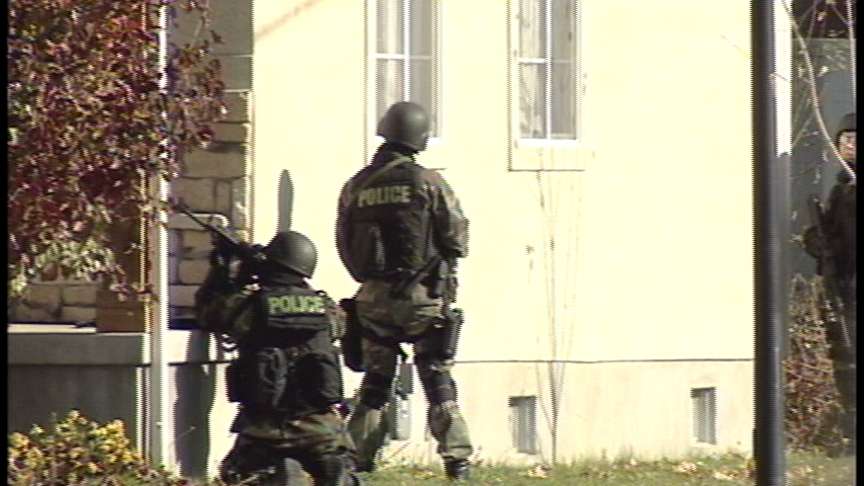 Gigi Arrington, NAMI: "It happens. The system is complicated and frightening for some people. There are some cracks and gaps."
Gigi Arrington is board president of the local chapter of the National Alliance on Mental Illness.
Gigi Arrington: "It's an illness like diabetes or heart disease. It's more prevalent than both of those, and actually more treatable than both of them."
The trick is to get help, something the woman is now going to get.
Jewel Hallstrom: "It lasted a long time, but I'm glad they finally took care of it."
There was also another woman and a three-year old child in the house. The woman is also getting help. The child is in state custody until social workers can determine the best course of action.
Thankfully, no one was hurt in this hour-long standoff.
×
Most recent Utah stories