Estimated read time: 2-3 minutes
This archived news story is available only for your personal, non-commercial use. Information in the story may be outdated or superseded by additional information. Reading or replaying the story in its archived form does not constitute a republication of the story.
Samantha Hayes ReportingHe was young and strong, an excellent student, a loving son, but John Reagan Philips got hooked on heroin. His family thought he was making a turn for the better until an overdose killed him.
He could be just another face in your child's yearbook, the athlete and the scholar. But 19-year old John Reagan Philip's picture is somewhere it never should have been, a face too young for the obituaries.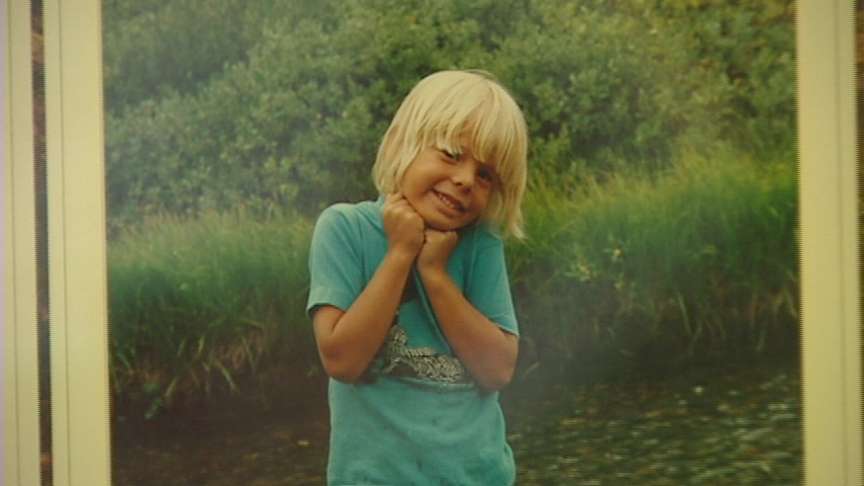 Peter Philips, Father: "One of the reasons we are willing to talk about this, my kid has only been dead a week, is because this shouldn't be in the closet."
It is, of course, easier to talk about the good times, especially family adventures outdoors where John developed a deep connection to nature.
Peter Philips: "Four or five times in his life he simply reached into the water and pulled out a fish."
Jean Reagan, Mother: "We feel like we experienced 19 years together, not like we were busy buying bigger and better houses or working more than we should have."
Peter: "We've got a great marriage, we've got a great family."
But for some reason, John was vulnerable. He was caught by his parents in 7th grade smoking marijuana in the family camper.
Peter Philips: "That was the first time, we were pretty sure."
There was home schooling and counseling, but as more serious drugs and alcohol began to take hold, they felt the only way to reach John was through his one true passion.
Jean Reagan: "We knew the outdoors gave him self-esteem, fed his soul, his north start."
Peter Philips: "We had all kinds of moments where it looked like he could hold his position."
But John was not steady, and in 11th grade they discovered he was using heroin.
Peter Philips: "We were in a position where we needed help. It was too serious."
As they came to understand their son's struggle, they realized that all it took for John to get drugs was a phone call, 15 minutes later drugs were in hand.
Jean Reagan: "They'll meet you somewhere, deliver it."
John was also good at hiding it. At 50 dollars a week, what he stole sometimes went unnoticed until near the end when he tried to pay his parents back and asked for help in this letter:
"I love you guys so much and you are my only way out of what I've gotten myself into. I'm sorry for being such a burden and making mom stay in Salt Lake City, love John."
John's father and mother wanted to tell everyone who has a child in this situation to never give up, and that what happened to their son is not inevitable. It can be prevented.
×
Most recent Utah stories