Estimated read time: 3-4 minutes
This archived news story is available only for your personal, non-commercial use. Information in the story may be outdated or superseded by additional information. Reading or replaying the story in its archived form does not constitute a republication of the story.
COTTONWOOD HEIGHTS -- An Army ranger-qualified airborne infantryman from Utah has been killed in Afghanistan.
Sgt. Aaron Kramer, 22, was shot and killed during a firefight with enemy soldiers Thursday.
This was Kramer's second tour of duty in a war zone -- he had previously served in Iraq.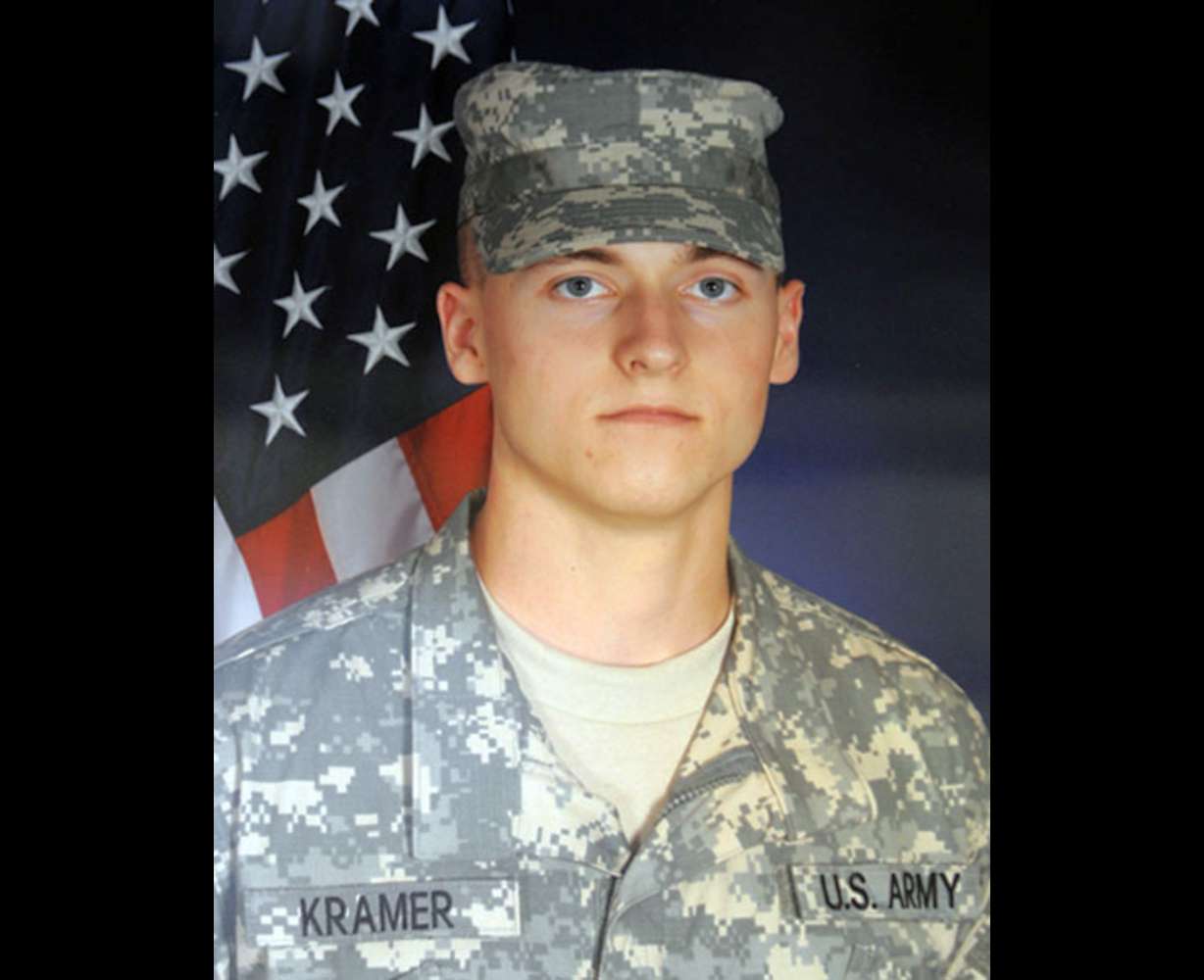 Kramer's twin brother Brandon is also an Army airborne infantryman and recently returned from a tour in Iraq with the 82nd Airborne Division.
The brothers decided to join the military together.
"Aaron went in first and passed his Ranger school tests the first time," says Jennifer Schroader, the twins' older sister. "Brandon also passed the first time. It's a hard thing to do, but almost unheard of, for brothers to go through and pass the first time."
The street leading to the cul-de-sac where the Kramer family lives was lined Friday with 106 American flags, placed by the Boy Scouts to honor Aaron. Another 20 flags lined the front of the house, and a flagpole in the yard had its banner at half-staff.
"He wasn't just Aaron, he was 'Aaron and Brandon,' because until they joined the Army they were always together. It was just one name — Aaron and Brandon," says the men's aunt Sharlene Elmer. She says it was unusual to see the boys wearing anything besides Army fatigues when they were younger. "It wasn't until they got out of basic training that they came home and said, 'I need some normal clothes to wear.'"
The family proudly displays military signs outside their home -- two stars, signifying two family members serving. But the flag in front of their home now flies at half-staff.
"I want them to know what an amazing brother he was," says Schroader. "An amazing husband to his wife and what an amazing uncle he was to my two kids and the service he did for our country."
Kramer was an Army ranger-qualified airborne infantryman with 101st Airborne Division, stationed in Afghanistan.
"He loved his country," says Schroader. "Since Sept. 11. That was the turning point for Aaron. He would join the military and he would do whatever he could for our country."
---
He loved his country. Since Sept. 11 -- that was the turning point for Aaron. He would join the military and he would do whatever he could for our country.
–Jennifer Schroader
---
The family is still getting the details, but says Kramer was guarding a base when enemy soldiers attacked. When the enemy started running away, Kramer led his unit to go after them.
He was shot and was being evacuated by helicopter to a hospital in Kabul when he died from his wounds.
As hard as this is for the family, it may hit Kramer's twin brother the hardest.
"Brandon has lost a piece of himself. They've never been apart. They shared bedrooms. They are one person and everyone in my family calls them Aaron and Brandon," says Schroader.
Kramer and his wife Jackie married this past March, just before his deployment. They were planning a bigger wedding when his military service was up in October of 2011.
Instead, the family has to plan his funeral.
"Such a good, good person and I love him so much," Schroader says. "I'm just going to miss him."
Kramer's father is an Army veteran and his maternal grandfather was a navigator on a B-29 during World War II. The twins started training with the Reserve Officer Training Corps in high school.
"Once service to their country was planted in their hearts, there was just no turning back," Elmer says. "They're both so tenderhearted, it made it harder for us to picture them in the Army."
Brandon Kramer and his parents, Shannon and Richard Kramer, are now traveling to Dover Air Force Base in Delaware to retrieve Aaron's body and bring it back to Utah. They are expected to return Saturday night.
Funeral plans have not yet been announced.
------
Story compiled with contributions from Alex Cabrero and Steve Fidel
×
Photos
Most recent Utah stories