Estimated read time: 2-3 minutes
This archived news story is available only for your personal, non-commercial use. Information in the story may be outdated or superseded by additional information. Reading or replaying the story in its archived form does not constitute a republication of the story.
Ed Yeates ReportingA family in Taylorsville has learned their six-month-old son may be the only survivor in the world of a very rare bone disease. They learned that in a letter from the National Institutes of Health and Child Care.
Osteogenesis imperfecta is a rare brittle bone disease that afflicts kids. But Rachel and Ryan Glad's son was born with a particular OI mutation that's always fatal at birth.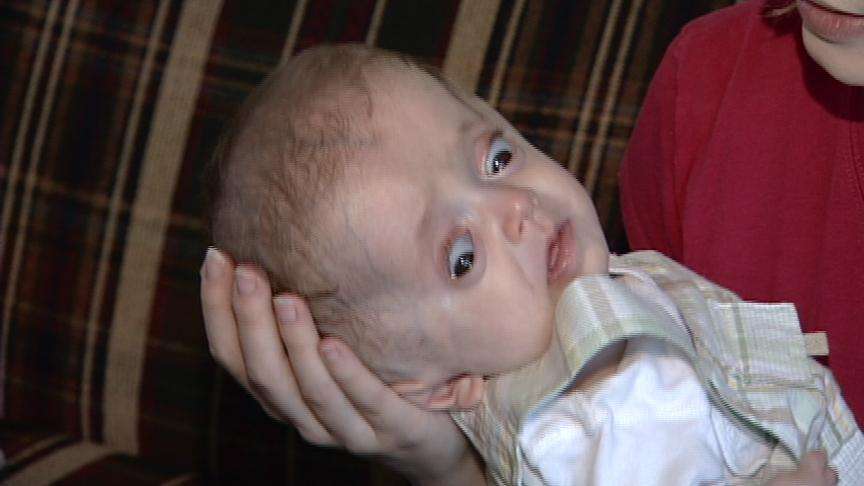 Nathan Glad is a real rarity. After testing the child, the National Institute of Child and Human Development discovered he may be the only survivor worldwide. In part, the letter to the family reads, "There are two other identical cases with the OI mutation in the international database of collagen mutations: one in Australia and one in the U.S. They were both reported as Type II, the lethal form." In both cases, the baby died at birth.
By the book then, historically, this rare form of an OI mutation has always been lethal in the womb or at birth. So when Rachel went to the hospital to deliver Nathan she says, "We were signing autopsy forms. We were prepared to have a funeral thereafter. But he didn't even need oxygen. He came and I was able to keep him with me. And he came home with me."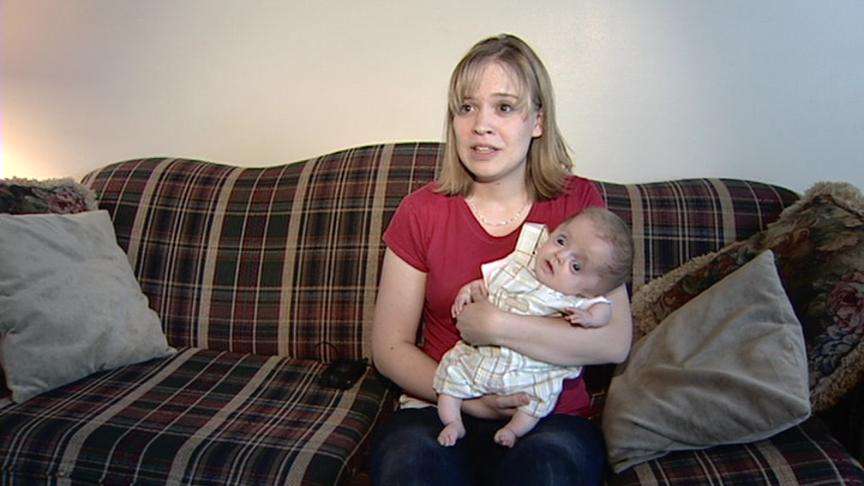 And Nathan is home. Like other kids with osteogenesis imperfecta, he has bone fractures, in his case, about one break per month. But they heal quickly. He's starting to hold his head up on his own. Rachel says, "He's started to roll over. He's started rice cereal like a normal six-month-old would."
Doctors now even expect Nathan may hopefully walk, though it may be after he's two years old.
Apparently, this kid just isn't paying much attention to what's in the medical literature. Rachel says, "Every time we look at him, we have him, we're just so happy. It just can't express how happy and excited that he's part of our family.
Nathan goes to Shriner's Hospital in Salt Lake every two months for a two day injection of a drug designed to increase bone density.
×
Most recent Utah stories