Estimated read time: 2-3 minutes
This archived news story is available only for your personal, non-commercial use. Information in the story may be outdated or superseded by additional information. Reading or replaying the story in its archived form does not constitute a republication of the story.
Ed Yeates ReportingA sixth grader from Taylorsville has a message for the Surgeon General: amidst this national epidemic of sedentary and overweight kids, a few of us are breaking away from the infection.
Tyler West is a big kid, but having a large frame doesn't necessarily mean you have to be big and flabby. Teasing by some of the other kids is fading, and for the few who still keep it up.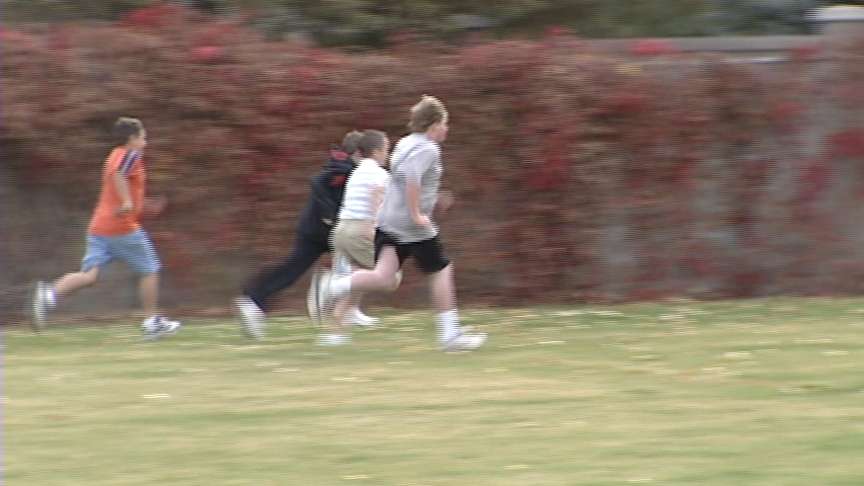 Tyler West: "But I just ignore them because the more I ignore them, the better it gets."
Better because this 12-year old is breaking a stereotype of what the Surgeon General says has now become too much a part of adolescent lifestyles. He's walking and running off his recesses at Calvin Smith Elementary, setting a goal of 180 miles over the next year.
He's lost 20 pounds. At football practice with a Tayorsville league, he's toning muscle not flab.
Tyler West: "I can run more. I have more stamina. I'm more athletic and I just don't think about food all the time."
At lunch time it's another whole new ball game for Tyler. Healthy food is now much more attractive.
Tyler West: "I've been choosing more foods like fruits and vegetables and meats instead of, like, candy bars. And when I go for a candy bar, instead of eating the whole thing, I break off a little piece."
When Tyler saw a bunch of big kids lamenting their condition on Dr. Phil he promptly sent off a letter saying the talk show host was barking up the wrong tree.
Reporter: "Do you ever have the urge to go back to the way you were before?"
Tyler West: "No, that's gone."
This is a new path for this 6th grader. Though his school has already won the State Health Department's Gold Medal honors, he's far from finished. His message to his peers...
Tyler West: "Get out, do something, and just go work hard for your dreams."
×
Most recent Utah stories