Estimated read time: 1-2 minutes
This archived news story is available only for your personal, non-commercial use. Information in the story may be outdated or superseded by additional information. Reading or replaying the story in its archived form does not constitute a republication of the story.
**If you have Halloween photos you'd like to share, send them to photos@ksl.com**Samantha Hayes Reporting
There's nothing quite like carving a jack-o-lantern right before Halloween. At a local pumpkin patch lots of kid are picking their favorite one.
No one is waiting around for the Great Pumpkin in this patch.
"Pretty heavy."
"I first had a big one but then I didn't want a big one because it was too heavy."
"At least one pound."
"Because its kind of curvy."
"Because I thought me and my family could carve it."
Yes, a real pumpkin patch is about as good as it gets when you are little, especially on a school day.
Samantha Hayes: "Are you in school today?"
Student: "Yea."
Samantha Hayes: "Is this a good day at school?"
Student: "Yea, this is the goodest day. All the field trips are the funnest."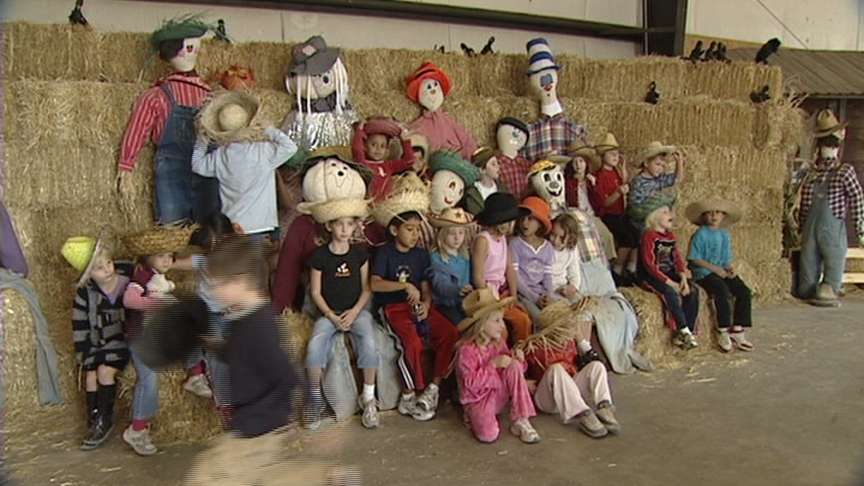 This field trip is on Devan Pack's farm.
Devan Pack: "We raise pumpkins."
His pumpkin patch makes a perfect picture.
On a trip through the Halloween Hay Bails you can find a princess, a pirate, a giraffe, and Thomas the Train.
Michelle Garner, Pre-school teacher: "It's been a great fall to come out to the hay maze and let them pick pumpkins in the pumpkin patch."
Parents can pick one, too.
Michelle Garner: "And so it's fun to still have it be something you can take your kids to go out and do still."
Halloween is on Monday; if you count today, that's just days away.
If you have Halloween photos you'd like to share, send them to photos@ksl.com
×
Most recent Utah stories