Estimated read time: 2-3 minutes
This archived news story is available only for your personal, non-commercial use. Information in the story may be outdated or superseded by additional information. Reading or replaying the story in its archived form does not constitute a republication of the story.
Samantha Hayes reporting A middle school in Cottonwood Heights is taking extra security measures after a violent fight among students a week ago.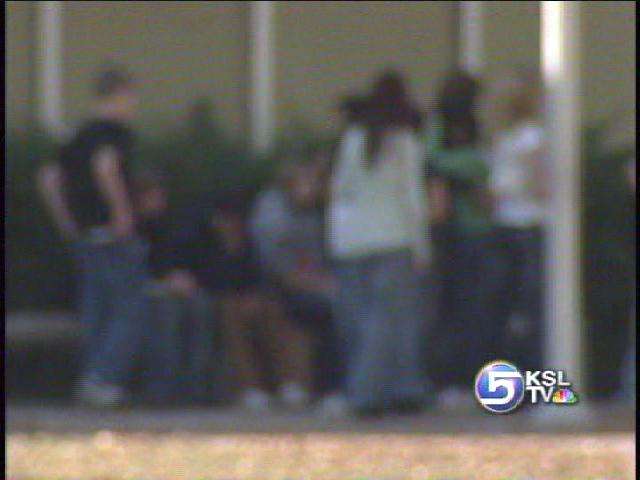 The school not only wants to educate students, but protect as well.
It was so bad, it involved the police and criminal charges.
Even though the fight happened off school grounds, Butler Middle School is doing what it can to help its students manage conflict in any form, early on.
At Butler Middle School this week there is a lot of talk about the 3 R's: Rights, Respect, and especially Responsibility.
Marsha Morgan, Principal, Butler Middle School: "The responsible thing to do is to go to any one of us. As assistant principal, counselor, teacher, in a home situation..a parent..an adult."
Principal Marsha Morgan is talking about bullying, and what she wished had happened just over a week ago before a student ended up critically injured in the hospital.
Marsha Morgan, Principal, Butler Middle School: 'As far as disciplinary issues..never anything between any of these kids...towards each other."
The fight erupted off school grounds. Police say an 8th grader was provoked by two 7th graders who pointed pellet guns at him and stole his wallet. The 8th grader told police he was acting in self-defense when he beat up 12 year old Damien Slater...who is still in the hospital.
Carrie Jensen: "Don't be a bystander. Don't give a bully that audience they are seeking."
Carrie Jensen says no matter what the conflict, young people need to remember one thing.
Carrie Jensen, Prevent Child Abuse Utah: "The most important thing for children to do is know its okay to tell."
The school has identified eight students involved in the incident. They will be attending different schools.
The county is assigning a police officer to Butler Middle School.
Marsha Morgan, Principal, Butler Middle School: "Middle schoolers are at a place where they can turn corners and make decisions and a healthy consequence now will help them from making a poor choice later on."
The eight students involved are being sent to other schools under Safe Schools code that is protocol when crimes have been committed.
×
Most recent Utah stories