Estimated read time: 1-2 minutes
This archived news story is available only for your personal, non-commercial use. Information in the story may be outdated or superseded by additional information. Reading or replaying the story in its archived form does not constitute a republication of the story.
John Daley ReportingThe Rocky Anderson/Sean Hannity event drew plenty of attention over the weekend.
An exclusive statewide KSL-TV poll by Survey USA finds most Utahns favored one of the two contestants in the Sean Hannity/Rocky Anderson debate.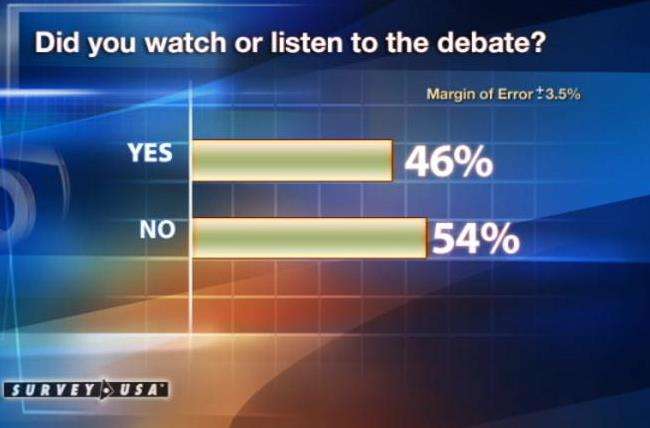 Of 800 Utah adults polled by Survey USA, 46 percent say they watched or heard coverage about the event and 54 percent say they did not.
Of the 369 Utahns polled who say they watched or heard about it, some judged Anderson the winner. Salt Lake City Mayor Rocky Anderson said, "Given the scale, frequency and moral depravity of these outrages, President Bush must be held to account through impeachment and removal from office, if we do not call for accountability, we are complicit."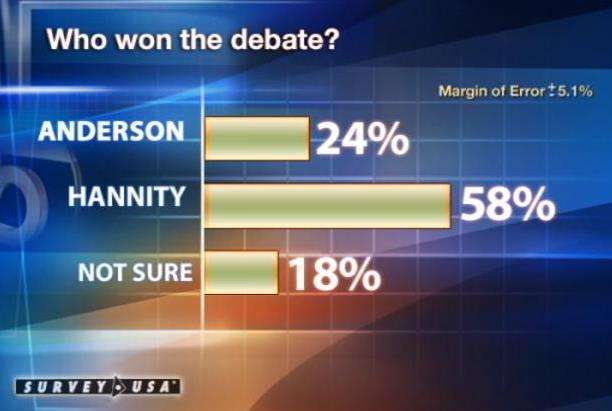 But largely conservative Utah liked what the conservative talk show host had to say more than the progressive Democrat from Salt Lake. More than half of those surveyed gave the nod to Sean Hannity. Only 24 percent of those surveyed said Rocky won.
Fox News personality Sean Hannity said, "Did you in all of this talk about impeaching the president, all the platitudes, did you hear any solutions on how we're going to win the war on terror against people that want to destroy our cities. Did you hear anything about how to help our president win a war after one of the worst attacks in American history?"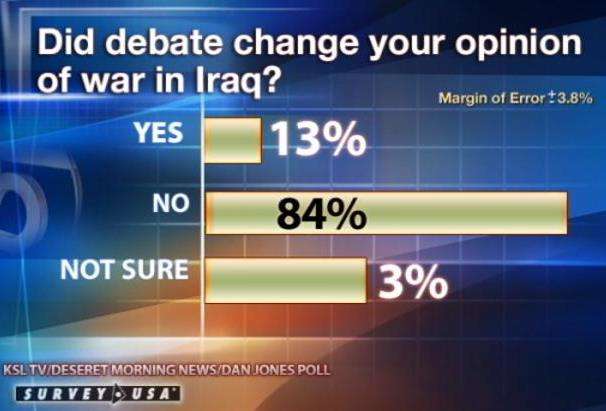 When asked if the debate had changed their mind, the vast majority of those surveyed, 84 percent, said "no." Just 13 percent of the people said "yes."
The crowd Friday night resembled one at a World Wrestling Entertainment grudge match more than a presidential debate.
We asked if the rowdy and disruptive behavior was distracting, 73 percent say it was distracting, and 20 percent say it actually made it more enjoyable.
×
Related links
Most recent Utah stories