Estimated read time: 3-4 minutes
This archived news story is available only for your personal, non-commercial use. Information in the story may be outdated or superseded by additional information. Reading or replaying the story in its archived form does not constitute a republication of the story.
SUMMIT COUNTY -- A prominent resident of Summit County is safe and sound after a search party spent part of the day looking for him.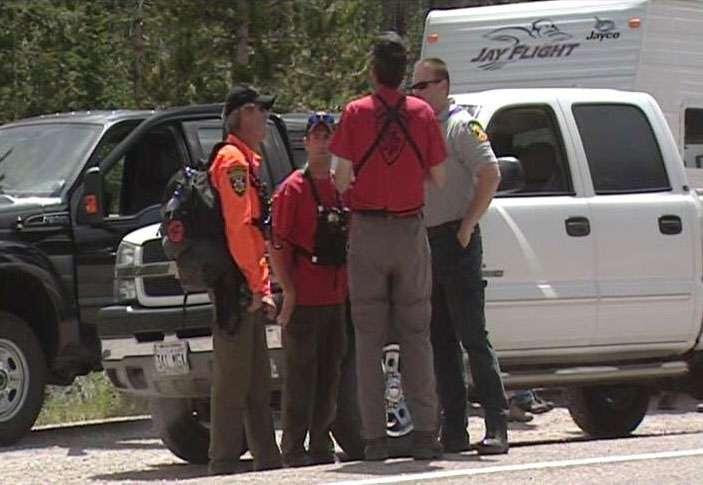 Bob Wheaton went for a horseback ride Sunday in Summit County and was reported missing when he didn't show up for work Monday morning. Wheaton, 52, is president, general manager and founder of Deer Valley ski resort.
Search and Rescue was deployed Monday to the Highline Trailhead to look for Wheaton. Crews were searching in the Cuberant Lake area north-east of Kamas. The sheriff says he was found 2 miles from Pass Lake Monday afternoon.
Wheaton said his horse became exhausted during the Sunday ride in mountains, so he stopped to let it rest. He said knew where he was and that he was prepared for overnight conditions, so he decided to spend an extra night to help his horse.
By Monday morning, however, Wheaton knew people would be looking for him. When he heard a helicopter overhead, he was sure it was for him.
"I have long been a supporter of search and rescue, and even more now, so it's great," Wheaton said. "These guys do a great job and provide a great service."
Related
Wheaton was in good condition and was hiking out of the area with crew members after being found Monday afternoon.
Earlier that morning, search and rescue members had been called to help an Arizona man who became lost near King's Peak. Sheriff Dave Edmunds with the Utah County Sheriff's Office says these are more examples of how quickly people can find themselves in trouble in the High Uintas.
"It just underscores when you come up here how rugged the terrain is," Edmunds said. "Just like people like Wheaton, in talking with him today he reiterated just how rugged this country is. People need to understand this is a different place, and you need to be prepared for an overnight stay and you need to understand that you can get lost up there real easy."
Summit County Search and Rescue says that it responds to about 50 searches every year. Monday's searches are numbers 35 and 36, adding up to be an average year.
The sheriff's advice for anyone who plans to be in the High Uintas are to always come prepared with extra provisions as well as a map and compass and a GPS to help you if you get lost.
E-mail: spenrod@ksl.com
×
Most recent Utah stories