Estimated read time: 2-3 minutes
This archived news story is available only for your personal, non-commercial use. Information in the story may be outdated or superseded by additional information. Reading or replaying the story in its archived form does not constitute a republication of the story.
SALT LAKE COUNTY -- Several agencies met to discuss safety plans for a trouble spot along the Jordan River after couple died last weekend while kayaking.
On Sunday, Joseph and Kelly Glasser got in the river near 11400 South with a friend. When they got to the pipeline at 6600 South in Murray, their kayaks flipped and they got sucked into the water by the undertow.
Both were pronounced dead at the hospital.
The part of the river where the incident occurred has been a hazard for decades. The watchdog who organized Thursday's meeting can recall six people who have died there.
What is... the Jordan River?

The Jordan River is approximately 51 miles, flowing northward from Utah Lake through Utah, Salt Lake and Davis Counties and emptying into the Great Salt Lake. Four of Utah's five largest cities- Salt Lake City, West Valley City, West Jordan and Sandy- border the river.
Great Salt Lake Keeper Jeff Salt is the man who is demanding new safety regulations along this part of the river.
Salt says this most recent incident could have been avoided had there been more caution signs and a boat ramp for people to exit the river before the waterfall.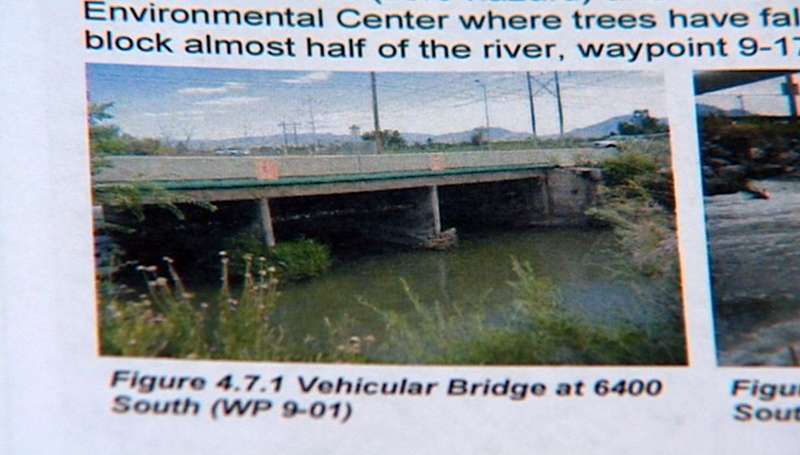 Now, the government stakeholders are all trying to figure out how to implement changes.
"Where are we going to get those resources to pay for this project?" asked Salt. "How can we best design the location of the signage and how to build a boat ramp?"
State engineers, state parks representatives and people from Salt Lake County attended the meeting. They say right now, there's no government funding for any necessary changes. However, the Jordan River Foundation says it will offer seed money to get started, possibly several thousand dollars.
Salt Lake County Parks and Recreation says it studied what it would take to make a permanent structural change. Some options available are to completely take out the man-made structure where the Glassers flipper, or make it a more gentle drop by adding levels.
Those changes would be much more expensive -- somewhere around $200,000 up to $1 million.
Murray City officials were not at Thursday's meeting. They say this was a tragic accident, but they didn't have any comments on how to improve anything.
E-mail: ngonzales@ksl.com
×
Related stories
Most recent Utah stories