Estimated read time: 2-3 minutes
This archived news story is available only for your personal, non-commercial use. Information in the story may be outdated or superseded by additional information. Reading or replaying the story in its archived form does not constitute a republication of the story.
Alex Cabrero Reporting"No one is gonna know what happened inside that apartment completely."
The investigation into what happened inside a South Ogden apartment complex is being intensified. But one of the victim's parents say not enough was done in the first place. People are still talking about the discovery of three bodies inside an apartment.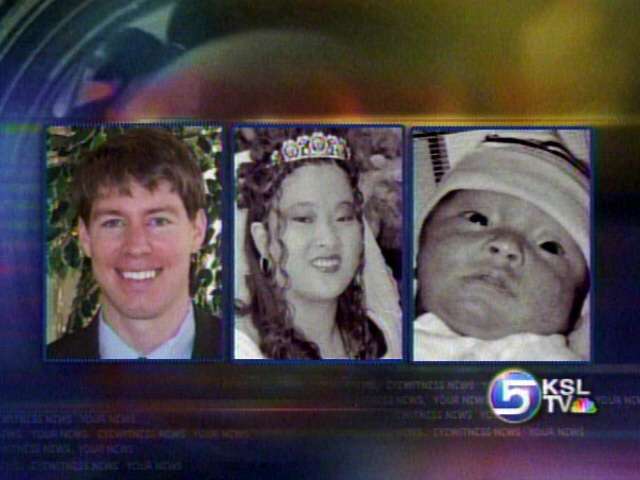 Police believe the father shot his wife then himself. They're not sure yet how the four-month old died. But it turns out there was a call to 9-1-1 just a few weeks before they were found dead.
We're not sure what was said in that 9-1-1 conversation; police haven't released it yet. But we do know there was a conversion between someone in the apartment and a dispatcher. Then the phone was hung up.
James White: "That day it was really bad."
It's been a week, but James White still can't get the smell out of his head.
James White: "There was flies everywhere. I just thought somebody didn't take out the trash or something."
Turns out it was much worse. When the apartment manager at the South Ogden complex called police because of resident complaints, officers went in and found three bodies. They were later identified as 35-year old Mark D'Agnillo, his wife Nicole, and their four-month old son Christian.
Val Shupe, Chief, South Ogden Police Dept.: "The two adults died of gunshot wounds. We do not have conclusive evidence on the infant."
The medical examiner is still trying to figure that out.
Now Nicole D'Agnillo's father wants to know why police didn't do more. A 9-1-1 call from the very same apartment was made two weeks before their bodies were found. During the call, the line was hung up. South Ogden officers responded to the apartment.
Val Shupe: "They found nothing there. No tumultuous noise, no neighbors said we've got a problem. They pounded on the door, there was nothing there."
Police dispatch even tried to call the number back, but no answer. So the officers left. A few days later residents started complaining of a smell.
Val Shupe: "You can always speculate what someone could've done, but until we get an opportunity to investigate what was said, who called, what were the circumstances, we're not going to speculate on what's there, what was said by the person calling, by dispatch, by police, nor by anyone else. Nor will we second guess what the officers did at the scene."
Chief Shupe also said his department gets more than 200 9-1-1 hang-up calls a year, and knocking down every door to make sure everything is okay would present another problem. Mother and son were buried this afternoon; father this Saturday.
×
Most recent Utah stories