Estimated read time: 3-4 minutes
This archived news story is available only for your personal, non-commercial use. Information in the story may be outdated or superseded by additional information. Reading or replaying the story in its archived form does not constitute a republication of the story.
SALT LAKE CITY (AP) -- Should the state accept e-signatures -- electronic signatures entered online -- for candidates running for office?
One Utah man running for governor says it should, and he's taking his fight to the Utah Supreme Court.
Who is ... Farley Anderson?

Farley Anderson, 53, is from Paradise, Utah near Logan. He is an author, inventor and entrepreneur with a background in the natural foods industry. He has never before run for political office. His father ran for the Senate against Bob Bennett.
The American Civil Liberties Union of Utah said Monday it will represent gubernatorial hopeful Farley Anderson in a court case to determine whether Lt. Gov. Greg Bell should count electronic signatures and place Anderson's name on the ballot this fall.
Anderson -- entrepreneur, Cache Valley resident and candidate for Utah governor -- gathered the 1,000 signatures needed to get on the ballot, something major party candidates don't have to do. But more than 40 of those signatures were collected online.
The lieutenant governor's office has rejected Anderson's paperwork, saying those e-signatures aren't valid under Utah law. Anderson says he's been denied his right to fair and equal access to the ballot.
"For the lieutenant governor to reject that showing of support should concern every voter and every citizen of the state of Utah," said ACLU legal director, Darcy Goddard.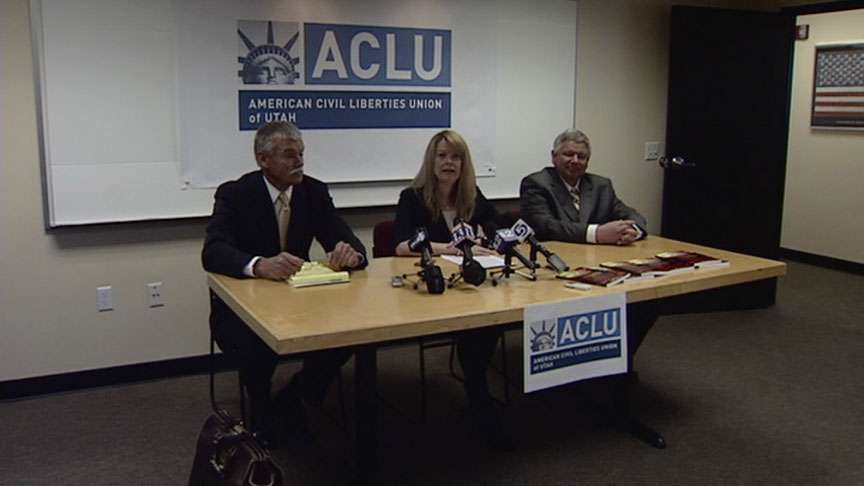 "We don't feel they met the requirements as stated in the law," said Mark Thomas, office administrator at the Utah Lt. Governor's Office. "It doesn't say anything specific about e-signatures, but overall the statutory scheme is certainly paper based."
No state currently accepts electronic signatures to get a candidate or an issue on the ballot, and Anderson is hoping his case will start a trend to change that.
"We think it can open the door for independent candidates all across the country and show that an independent candidate does have a chance," Anderson said.
The Utah Supreme Court will hear arguments in the case June 2.
Attorney for Farley Anderson Brent Manning said, "We are hopeful that the Supreme Court will recognize this injustice and correct it."
Assistant Attorney General Thom Roberts has asked the court to deny Anderson's request, saying he failed to meet statutory requirements to get on the ballot. State law only contemplates a paper-based system with voters applying their signatures to a signature sheet, Roberts said in a court filing.
Case could set precedent for e-signatures
The case could have implications beyond the governor's race.
"If you want to see a guinea pig, look at me," Anderson said. "How refreshing for something bold and empowering to come from this state."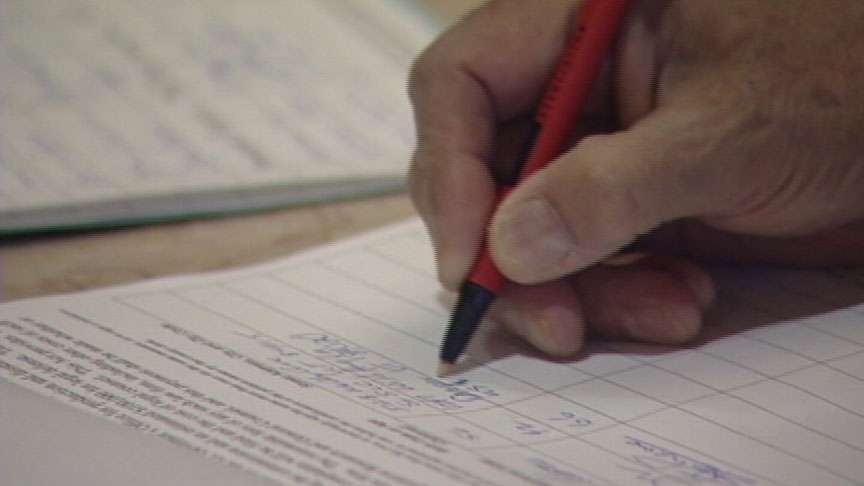 The court's decision could preview a similar showdown on the use of e-signatures to get initiatives and referendums on the ballot. Utahns for Ethical Government requested Monday to file a friend of the court brief supporting electronic signatures.
The bipartisan group is trying to get an ethics initiative on the ballot in 2012. Among other things, the initiative would create an independent ethics commission, a code of conduct for state lawmakers and limit campaign contributions.
Gathering signatures online would allow candidates and initiative supporters to get on the ballot without the costly and time consuming process of traveling the state -- often the biggest roadblock citizen groups face.
To get an initiative on the ballot, supporters have to get about 95,000 signatures from registered voters in 26 of the state's 29 Senate districts.
Utahns for Ethical Government had hoped to get the initiative on the 2010 ballot, but failed to get enough signatures in several Senate districts.
Alan Smith, an attorney for Utahns for Ethical Government, said, "In the event we fall short there we would want our e-signatures certified."
------
Story compiled with contributions from John Daley and the Associated Press.
×
Related links
Related stories
Most recent Utah stories