Estimated read time: 2-3 minutes
This archived news story is available only for your personal, non-commercial use. Information in the story may be outdated or superseded by additional information. Reading or replaying the story in its archived form does not constitute a republication of the story.
MIDWAY -- The town of Midway has been buzzing with news that a new family of foxes has moved into the area.
A mother fox and her pups have made a home near the Homestead Resort. But now, neighbors are worried the resort may want them gone.
"We just don't want anything to happen to them," says Midway resident Michele Barnard. "We're hoping that because we can draw attention to it, that they won't harm them in any way."
The Division of Wildlife Resources says the red foxes are a protected species in Utah, meaning if the wildlife board wanted to set rules for hunting them, they could. Right now, there are no rules.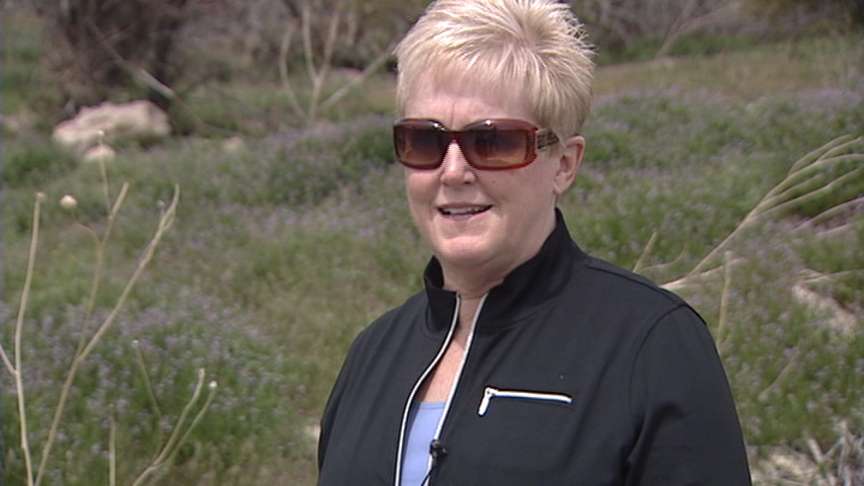 But the community in Midway says removing this family would be a mistake.
"It's awesome. That's part of the beauty in living in Midway," Barnard says.
The family of red foxes has settled in the area. A mother and her seven or eight pups live in a den that's well protected by trees and shrubs.
Every day though, the pups come out to play and show off for their human neighbors
"Foxes are just such elusive little creatures that to see them up close and personal is a special treat," Barnard says.
---
Let's save them. Let's not disturb them or move them. This is their neighborhood. This is their area. This is their home.
–Michele Barnard
---
Barnard's husband first spotted the foxes on Friday and knew his wife had to see them.
"I love animals, so he brought me back to where he saw her and we saw all these cars parked on the side of the road and of course they were watching the babies," Barnard says.
The foxes are becoming very popular with locals, so much so, that someone came out to take some professional photographs.
Because of her new neighbors' popularity, Barnard was surprised to hear the nearby Homestead Resort and Golf Course wanted them gone.
She says the Homestead Resort is growing frustrated with the foxes eating domestic animals and becoming a nuisance in the neighborhood.
Barnard says a neighbor talked with someone from Homestead who said the resort is hoping to avoid killing the foxes. However, they are considering spraying the den to get the animals to move somewhere else.
Officials from the Division of Wildlife Resources say if the Homestead wanted to kill the foxes, it legally could do so because they're not endangered.
In fact, the red fox is the most common fox species in Utah.
Regardless, Barnard hopes they stay.
"Let's save them. Let's not disturb them or move them," she says. "This is their neighborhood. This is their area. This is their home."
KSL tried several times to contact the Homestead Resort managers Sunday, but no one ever returned our calls.
E-mail: ngonzales@ksl.com
×
Photos
Related links
Most recent Utah stories