Estimated read time: 2-3 minutes
This archived news story is available only for your personal, non-commercial use. Information in the story may be outdated or superseded by additional information. Reading or replaying the story in its archived form does not constitute a republication of the story.
SALT LAKE CITY -- The FBI has now entered the investigation into the death of Ethan Stacy, partly because of its expertise in examining electronic evidence, which could provide valuable clues in the timeline of violence that led to the boy's death.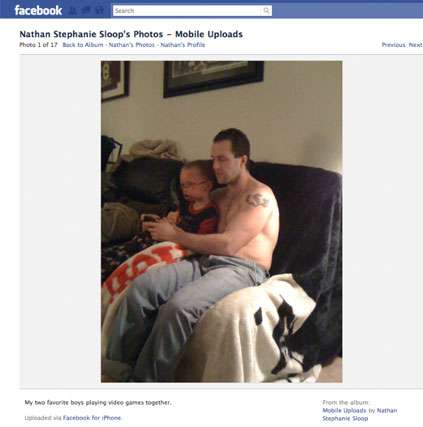 The Layton City Police Department says it is aware of a Facebook photo that has created a lot of buzz in the case. The lieutenant KSL News spoke to would not go into details, but he said it's definitely part of the investigation.
It's a picture of 4-year-old Ethan playing video games like any other child. Except, in this photo his face is swollen and bruised, and he's sitting with the man accused of killing him: his stepfather, Nathan Sloop.
"A picture says a thousand words. And if we can have a picture of something that someone did, a crime that someone committed, then it becomes a lot easier for us to understand the elements of that crime," says Dr. Brent Horn, assistant professor of criminal justice at Weber State University.
Horn says electronic data, like that picture, can be important in any case, especially when trying to figure out a timeline. But he says detectives and prosecutors must be careful in how much weight they give the photo.
Related:
"To have just one very specific piece of evidence that you're relying your whole case on is kind of very dangerous ground to be on," Horn says.
To be fair, prosecutors are looking at the bigger picture by processing physical data from the burial site at Powder Mountain and forensic evidence at the Sloops' apartment in Layton. But since there is so much electronic data in this case, the FBI was called in because of their specialized laboratory.
The agency only has 16 of these labs across the country, and one happens to be right here in Salt Lake City.
"In any case where you might have audio, video or other kinds of digital evidence, the regional computer forensic lab would be a great resource," Horn says.
Horn says there is always a possibility that people will manipulate electronic data by using programs like Photoshop. However, he says these forensic scientists are highly trained to tell the difference between what's real and what's fake.
E-mail: ngonzales@ksl.com
×
Related stories
Most recent Utah stories