Estimated read time: 2-3 minutes
This archived news story is available only for your personal, non-commercial use. Information in the story may be outdated or superseded by additional information. Reading or replaying the story in its archived form does not constitute a republication of the story.
SALT LAKE CITY -- The City Creek project in Salt Lake City attracts a lot of attention, but there are plenty of other new developments springing up around town.
Trolley Square and Gallivan plaza are both city landmarks, and both are getting major updates to attract people in the years ahead.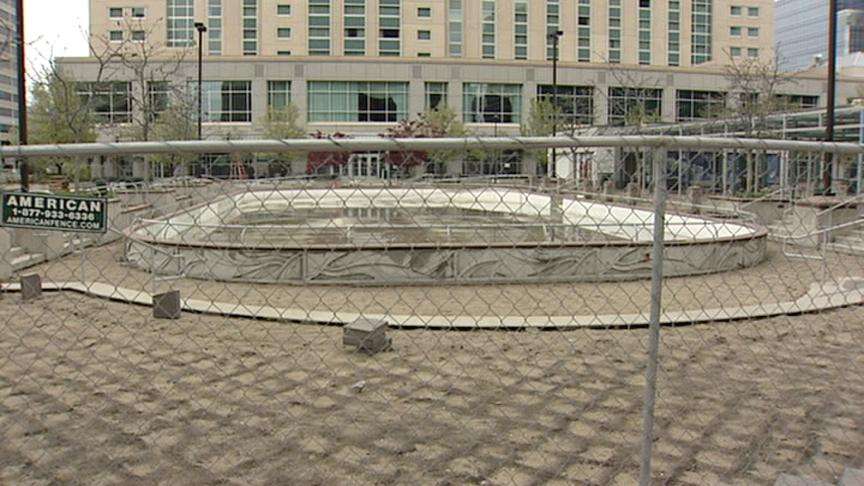 Trolley Square is a place full of history. An example of this is the Sand House. Most recently a bank, its old location was sacrificed for the new Whole Foods Store project. The Sand House is currently being rebuilt in a new spot.
Trolley Square Property Manager Dawn Katter said, "We took down the Sand House brick by brick, housed it on pallets and kept in storage until we could put it on the west side of the property."
Now, the building will be home to a restaurant. It will remain a historic building, but with new bricks -- distressed to match the original bricks.
The project is a good example of an effort to serve today's consumers in a historic space.
"It was really important to the owners that when we went through this project, that we maintain the old integrity and the historic part of Trolley Square, but also bring it through to the new century," Katter said.
At the heart of downtown, yet another Salt Lake hot spot is a construction zone right now. Gallivan Plaza is getting a $7.5 million overhaul.
Typically the host of more than 300 events a year, the public space is ripe for an update. Most notably, the skating rink will be 40 percent larger and moved to the east side of the park. The skate house will move to the north side. The grassy viewing area for the main stage will be three-and-a-half times larger.
The project will address overcrowded conditions on the plaza and limited sight lines to the stage. It will also address repairs that the Redevelopment Commission's D.J. Baxter says need to be done anyway.
"We've taken all those factors into account to try to come up with a new design for Gallivan Plaza that we can do at the same time we're doing these repairs that are needed," he said.
In addition, Gallivan will have 45 new, permanent bathrooms in place, which means no more port-a-potties.
E-mail: rpiatt@ksl.com

View Salt Lake City Projects in a larger map
×
Related links
Most recent Utah stories