Estimated read time: 2-3 minutes
This archived news story is available only for your personal, non-commercial use. Information in the story may be outdated or superseded by additional information. Reading or replaying the story in its archived form does not constitute a republication of the story.
Shelley Osterloh Reporting Quad Rugby is a paralympic sport that is growing in popularity thanks to a recent documentary, called Murderball, and the NBC series Friday Night Lights. In fact, some of the players from both the film and TV show are here in Salt Lake for a playoff tournament.
Its like Mad Max in a bumper car, specially designed wheelchairs smash into each other, blocking and moving a volleyball past the goal line to score.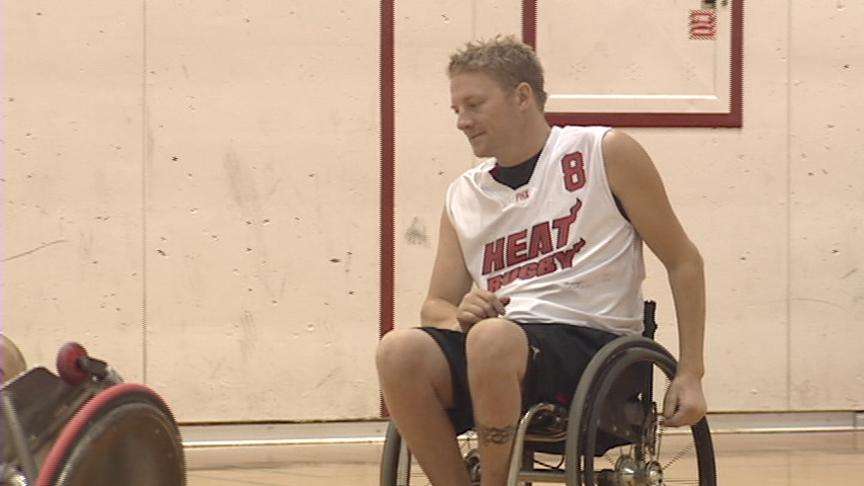 There are more than 45 teams across the country, and three of the top four are competing at the U of U Hyper building in a three-day sectional playoff. Some of the stars from the movie Murderball are competing, like tough and tattooed Mark Zupan of Texas Stampede. "I won a gold medal at the paralympics," he said. "Well see where it leads after that."
Andy Cohn and Scott Hogsett are both in the film and competed in the Athens games. They say the documentary brought new athletes and fans to the sport. "When people get hurt they're not exactly sure what to do with their life; it's kind of a big adjustment," Andy Cohn of the Phoenix Heat said. "And when they are able to find a sport, like murderball, it helps get them back into their everyday life."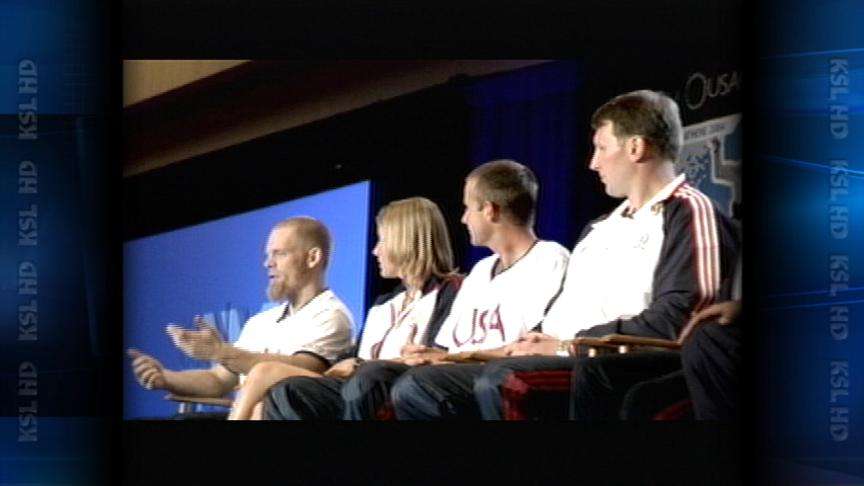 "I mean how many sports are there where you can go hit someone as hard as you want?," asked Scott Hogsett of the Phoenix Heat. "Other than football and boxing. And that's what's great about it. It's full-on contact."
Mike Fries of Texas is an extra in the TV series, Friday Night Lights. "It's really been good for exposing our sport to the outside world."
You may have heard of wheelchair basketball, that's for people with impairment in the lower half of their body. But this is quad rugby, and all of the players have impairment in all four limbs. The men who play this sport say it's helped them build a new life after a critical injury.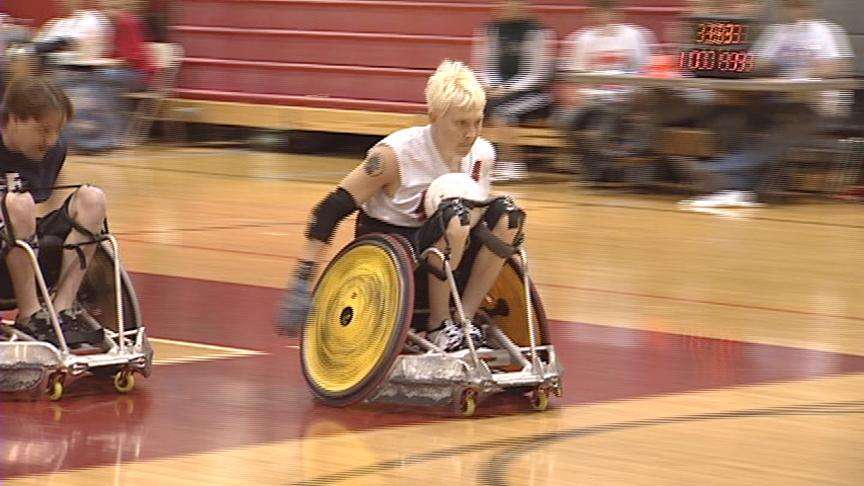 "I'm married, I have two little boys, one's four and one's seven months old. I have a full-time job. I play wheel chair rugby. Right now I just think my life couldn't get any better," said Matt Bambrough of the Utah Scorpion.
Competition continues Saturday and Sunday, starting at 10:00 a.m. Murderball is free to watch at the University of Utah's Hyper Building.
For more information, visit the link at the right.
×
Related links
Most recent Utah stories