Estimated read time: 2-3 minutes
This archived news story is available only for your personal, non-commercial use. Information in the story may be outdated or superseded by additional information. Reading or replaying the story in its archived form does not constitute a republication of the story.
SALT LAKE CITY -- Two recent Utah laws have had different outcomes on the safety of our children. Safety advocates point to new data to show the immediate impact of legislation, especially on those ages 15 and 7.
Across the state, teenage driver's ed students are learning the rules of the road, but many of them are already driving with a learner's permit because of a new law that lowered the permit age to 15.
"When it came into effect, I was dead set against it," said driver's ed teacher Wayne McQuivey. "I didn't like it. I thought it was 'the cart before the horse.'"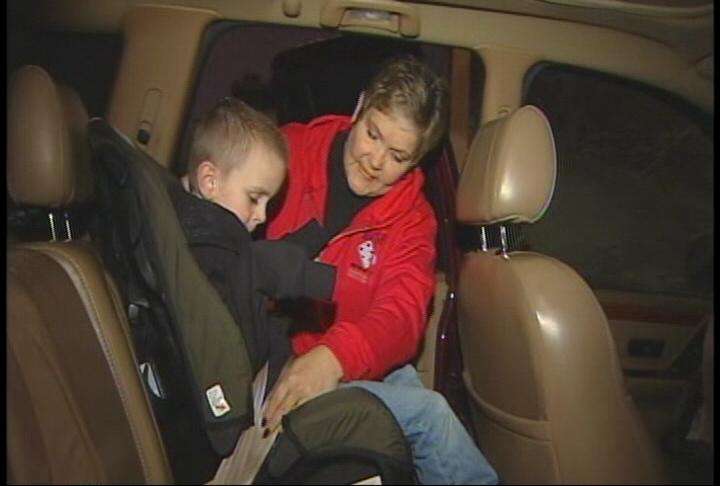 The Utah Department of Public Safety recently released new data that validates his fears. Since the change, 15-year-old drivers are 26 percent more likely to get in a crash.
Some young drivers feared getting a permit earlier.
"I felt a little nervous at first," 15-year-old Taylor Vanroosendaal said. "I was a little skeptical."
"It was kind of hard at first because I had never done any driving at all in my entire life," said 15-year-old Carlee Schmidt.
Others, including McQuivey now, see the value of more practice time with parents.
"I think driver's ed meant more to me having been driving," student Alyssa Dowe said.
"Now you are going to put 15-year-olds in the car with Mom and Dad, driving legally," McQuivey said. "It's legal for them to do that, and I love the experience, but there is a risk."
There's no debating the safety benefits of a different new law -- one that requires children 8 and under to be in a car booster seat. Data shows a 7-year-old, for example, who wouldn't normally be in a car seat is now 105 percent more likely to ride in a booster.
"That is a significant number when you are looking at the number of children we have in this state," said Janet Brooks, child advocacy manager for Primary Children's Medical Center.
Advocates hope lawmakers will consider implications like these as they begin working on new legislation.
E-mail: dwimmer@ksl.com
×
Most recent Utah stories