Estimated read time: 1-2 minutes
This archived news story is available only for your personal, non-commercial use. Information in the story may be outdated or superseded by additional information. Reading or replaying the story in its archived form does not constitute a republication of the story.
SALT LAKE CITY -- The new "Alice in Wonderland" film premiered nationwide Friday but there was a big premiere here in Utah Thursday night. That's because one of the Disney animators came home.
Johnny Depp may be the star, but homegrown talent makes the Mad Hatter's hat fly. It's Seth Hippen's animation that moves the Queen's red knights and Bayard the Dog.
The 2002 BYU Industrial Design graduate says this project was huge.
"A show averages 30 to 60 animators but this was definitely 60 plus," Hippen says. "I average four to five seconds a week of animation, so it takes a lot of people a long time to get a whole movie out."
Hippen may have had plenty of colleagues in the creative process, but at the film's Sandy premiere, he was the main attraction. Autograph seekers were among the excited movie crowd.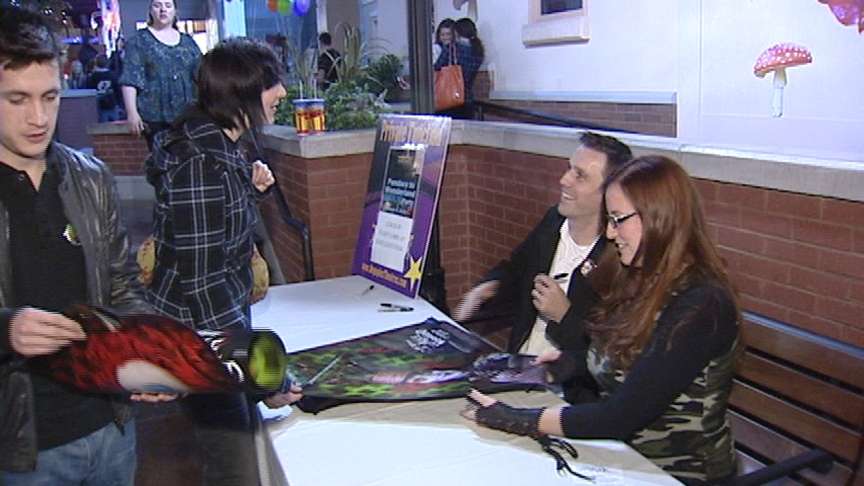 "Alice in Wonderland" may be the latest on his resume, but it's not Hippen's first major film. He did character layout work on "The Simpsons," character and creature animation for "Action Man," animated "Bolt" and "Hannah Montana World Tour" video games and pre-production tests for "The Legend of Santa Claus."
Hippen also did work on "The Polar Express," "Monster House," "Surf's Up" and "Beowulf."
Hippen has seen the future of animation and he's there.
Critics are giving "Alice in Wonderland" mixed reviews but many are saying that it is visually stunning, particularly in 3-D.
CLICK HERE for Doug Wright's review.
E-mail: cmikita@ksl.com
×
Related links
Related stories
Most recent Utah stories