Estimated read time: 2-3 minutes
This archived news story is available only for your personal, non-commercial use. Information in the story may be outdated or superseded by additional information. Reading or replaying the story in its archived form does not constitute a republication of the story.
John Daley Reporting Old technology versus the new. Corporate giants are facing off with a billion bucks at stake. Viacom has filed a $1 billion federal lawsuit against the online video Web site YouTube and its parent company, Google, for copyright infringement. It's a case that both the legal and computer worlds are watching closely.
Viacom programs like Jon Stewart's "Daily Show" and "The Colbert Report" have become really popular. Viacom claims YouTube has posted more than 160,000 unauthorized video clips from its cable network. Unable to agree to a licensing deal, Viacom decided to sue.
Pete Ashdown, who runs Utah Internet service provider XMission, says from his perspective, Viacom's copyright claims are clear.
Pete Ashdown, XMission: "If somebody put a copy of Viacom's programming up on XMission, Viacom would send me an email and I would have to notify the customer. And if the customer didn't take down the material, I would have to take it down. So, I think that YouTube and Google have been kind of lax in their responsibility towards that."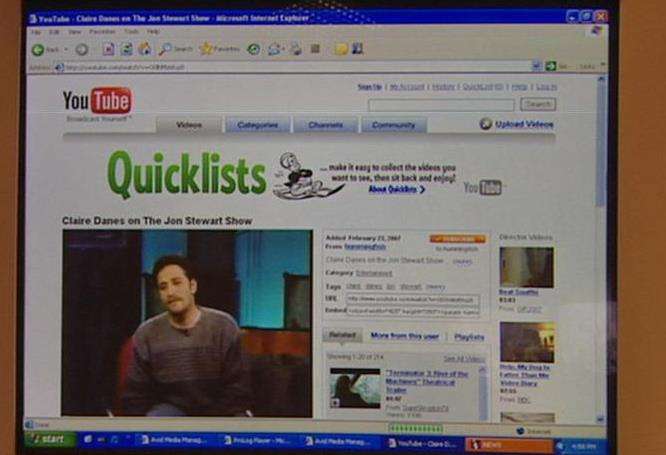 Traditional media companies want to protect products they produce but don't want to miss out on the next wave.
Jeff Hunt, First Amendment attorney: "That's why you see Viacom wanting to cut a deal with YouTube, because they can see how popular that file sharing service has become, and they want to get a piece of it."
While perhaps not a landmark-type case, Hunt says it could establish ground rules between the old media giants looking to protect their assets.
Jeff Hunt: "You don't lose your rights because it's easy to post material on the Internet."
And the new powerhouses are happy Web-surfers are landing on their sites.
Pete Ashdown, XMission: "I think it's a matter of asking for forgiveness rather than begging for permission. They think it's easier to do that."
Meantime, Viacom is also seeking an injunction that will prohibit YouTube from using its clips.
×
Related links
Most recent Utah stories