Estimated read time: 2-3 minutes
This archived news story is available only for your personal, non-commercial use. Information in the story may be outdated or superseded by additional information. Reading or replaying the story in its archived form does not constitute a republication of the story.
Ed Yeates Reporting Are your eyes itching? Is your throat scratchy? Is your nose running, or are you SNEEZING? Blame it on the "unseasonable" season right now.
Pollen counts are already high, and it's not even spring yet.
Linda was in to the Intermountain Allergy and Asthma Clinic today for her maintenance shot that helps protect her from allergies.
Linda Kubly, asthma patient: "Since a child, I've been allergic to most anything that's green and moldy, (laughs) and that covers the whole spectrum, and animals thrown in, too."
This is what happens when temperatures warm too early. Trees, which really don't count exact calendar days, only sense that the time must be ripe now to spring forth with pollen.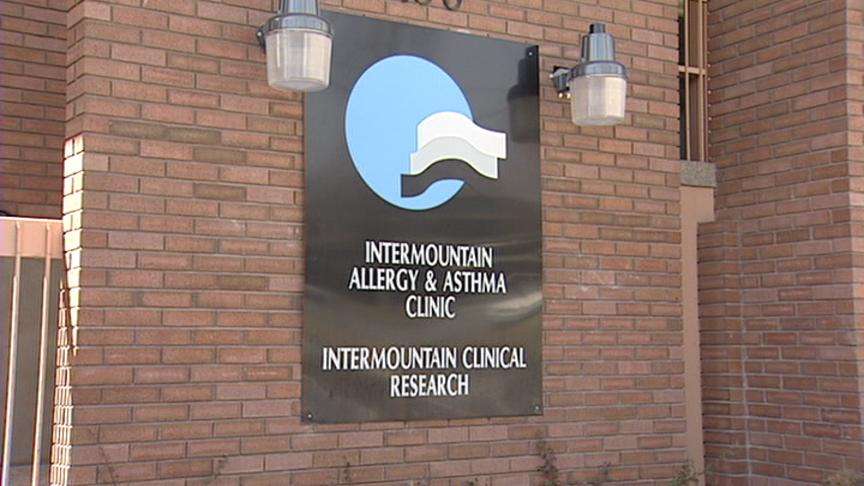 Most trees are rational, waiting to bloom later. But others, especially the elms, are really coming out. And if that happens to be your nemesis, so be it, so suffer.
Alan Bitner, M.D., Intermountain Allergy & Asthma Clinic: "This year, the way things turned out, it started about a week ago. The elm counts are now up into the 500s and 600s. Anything over 50 is extremely high."
If warm temperatures continue, elm pollen will soon disappear only to be replaced by high counts of cedar, oak and more cottonwood.
For Linda, pollen is only one concern. In January, she fought pollution as well. In fact, she had to leave town.
Lindy Kubly: "In January, the pollution got so bad I left for three weeks. So I lived in hotels for three weeks trying to survive. And we watched the air quality alerts and came back when it got closer to green again."
Dr. Alan Bitner says as the season worsens, pollen sufferers may want to shower to wash off the residue before they go to bed at night.
Dr. Alan Bitner: "Otherwise, they've got the pollen all over their pillow, and they're sneezing all night long."
Also, for pollen victims, Dr. Bitner says if you need car air conditioning this early, don't draw in outside air. Instead, use the recycle setting.
×
Most recent Utah stories