Estimated read time: 2-3 minutes
This archived news story is available only for your personal, non-commercial use. Information in the story may be outdated or superseded by additional information. Reading or replaying the story in its archived form does not constitute a republication of the story.
Samantha Hayes and Jed Boal Reporting This burst of warm weather makes most of us smile and want to head outside. But it's not what water managers had in mind for the rest of the winter. We're warming up too quickly for our water needs.
This time of year is when water managers say, "What you see is what we'll get." They are talking about snow, and this winter did not deliver much.
The scientists who monitor snowpack are always looking ahead because the snow we have today is our water tomorrow.
In a few weeks, City Creek will surge with spring runoff, but it'll be 70 percent or less of what it should be. Unfortunately, that's about what we can expect from creeks and rivers across the state.
Randy Julander, hydrologist: "Up here in the north, 70 to 75 percent of average."
Snowpack is below average in the Bear River Basin, Weber River and Provo River Basin. We are well below last year. The Virgin River basin has been closer to average.
Terel Grimley, Pineview Water Systems: "Absolutely it concerns us because it tells us we are not going to have a sufficient allocation for an extended runoff period."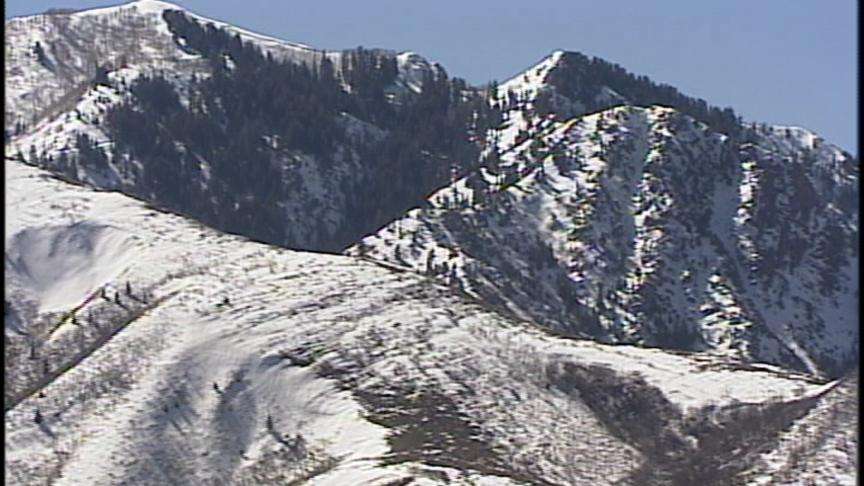 Temperatures are warming up, and at this point in the year, it would really take a tremendous amount of snow to change the percentage. In some cases, water managers say they are already seeing runoff.
Randy Julander: "Middle of March we are starting to see snow melt occur across the state, streams (are) picking up. (We have) a low snowpack with very little storminess on the way, so it's setting everybody on edge."
And that's not unfamiliar territory. Utah experienced a six-year drought followed by two good years.
Randy Julander: "It simply sends a message that climate is variable, and you can't count on having x number of good years and x number of bad years."
And that means counting on conservation even more.
If a dry spell continues through March, we could see the amount of water expected from the snowpack to decrease significantly. Estimates could fall from 60 percent, to somewhere between 30 percent and 40 percent. That is all that will end up in the reservoirs.
Fortunately, we'll all have the water we need this year because the last two wet years refilled most reservoirs across the state.
Hydrologists say we'll get by this year. It's what happens next year that will tell us whether we're headed into another extended dry period.
×
Most recent Utah stories