Estimated read time: 1-2 minutes
This archived news story is available only for your personal, non-commercial use. Information in the story may be outdated or superseded by additional information. Reading or replaying the story in its archived form does not constitute a republication of the story.
Ed Yeates Reporting Another powerful rocket motor test shook the air over Corrine, Utah today, but these firings are much more than routine now.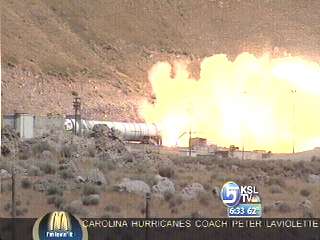 Impressive, as always! A huge fireball - in silence - then the shock wave from the sound. As in other tests, ATK Thiokol had this booster all wired up and monitored. But for the first time, radiography camera sensors pointed up the nozzle into the fireball to record in real time what happens to composite material in the heat.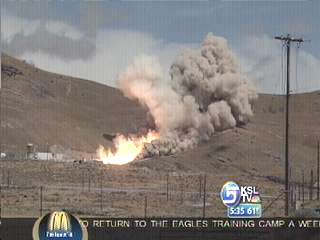 Though the shuttle is on its way out, these boosters are not. In fact, their future could easily be taking on a whole new spin. This four stage booster is almost identical to the hardware that will take a new generation spacecraft with astronauts on board to space and beyond.
Jodi Singer, Project Manager, NASA Reusable Booster Program: "The solid rocket motor has a very good future in the next space exploration vision."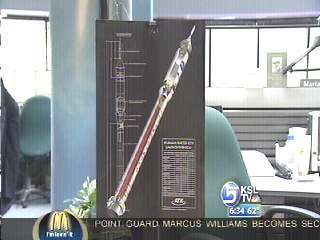 This vision, ATK-Thiokol style is a long, sleek, single rocket concept with astronauts on board in a capsule, atop the configuration could be part of a new fleet NASA could very well choose to replace the shuttle.
Dr. Scott Horowitz, Director, ATK-Thiokol Space Transportation / Exploration: "So instead of developing that from scratch again, we can just adapt that known hardware for the new system and that will get us the reliability we need to send a crew to and from orbit."
Additional unmanned rockets with five-segment boosters would carry heavy payloads to rendezvous points in space.
So, this test, as others, ended successfully. But in today's white billowing smoke clouds were images, perhaps, that just might secure employees' future.
It's expected NASA will announce its choice on a new plan to replace the shuttle shortly after Labor Day.
×
Most recent Utah stories