Estimated read time: 1-2 minutes
This archived news story is available only for your personal, non-commercial use. Information in the story may be outdated or superseded by additional information. Reading or replaying the story in its archived form does not constitute a republication of the story.
Carole Mikita Reporting Do you feel welcome here? People representing a broad spectrum of community groups from throughout the Salt Lake Valley gathered today to address that question.
"How many have ever felt unwelcome here?" (Many people stand.) They started with a tough question. One hundred people representing ethnic, religious and civic groups hope to create a new sense of belonging for residents of the Salt Lake Valley.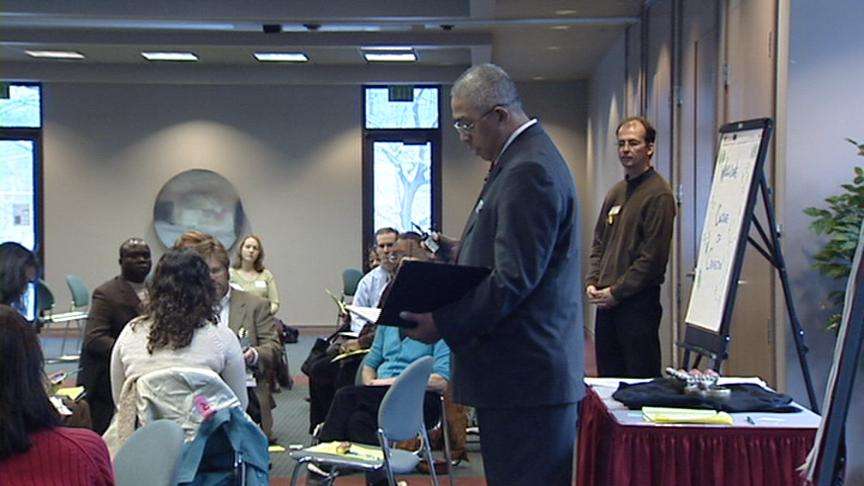 The momentum for this gathering started in 2005 with a community group committed to "Bridging the Religious Divide."
Christine Balderas, Canyon Rim Community Council: "We're hoping beyond just a divide, but to actually achieve community building and community connectedness."
We are reminded that the dream has not yet been realized.
Augustus Chin comes from Jamaica. Although president of the Utah State Bar, he told the group he was not welcomed by everyone.
Lasuba Paul, refugee advocate: "I just would like to see how things could be done to better serve the refugee community here in the state of Utah."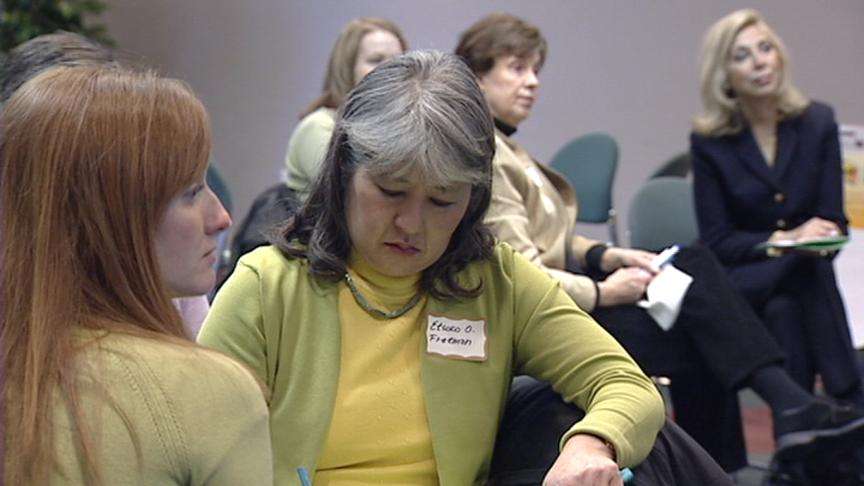 Etsuko Freeman, Japan Cultural Heritage Foundation: "Our community is becoming very, very diverse, and we need to connect with each other, and one way to do that is to be able to talk and have a dialogue."
It's an unusual setup for a gathering this large. Instead of everyone sitting around listening to one speaker, the chairs are set up in smaller, circular groups, so everyone can get to know one another.
John Kesler, exec. dir., Salt Lake Center Engaging Committee: "The idea of creating a coalition is to kind of foster every creative idea that happens, and we hope that there will be hundreds of different ideas to do this."
Agreeing that solutions take time, a coalition from this group will work on diversity projects for the next 10 years.
×
Most recent Utah stories