Estimated read time: 3-4 minutes
This archived news story is available only for your personal, non-commercial use. Information in the story may be outdated or superseded by additional information. Reading or replaying the story in its archived form does not constitute a republication of the story.
SALT LAKE CITY -- The daughter of a mentally-ill homeless woman who died last year is suing a Midvale businessman. She claims he loaned her mother money to catch up on overdue mortgage payments then evicted her when she couldn't repay the loan, sending the woman into a downward spiral.
Eighteen-year-old Josie Thamert's mother, Jennifer Thamert, died in November from asphyxiation due to a drug overdose from a muscle relaxant. Jennifer Thamert suffered from paranoid schizophrenia and was homeless after getting evicted, two years earlier from her Salt Lake City condo.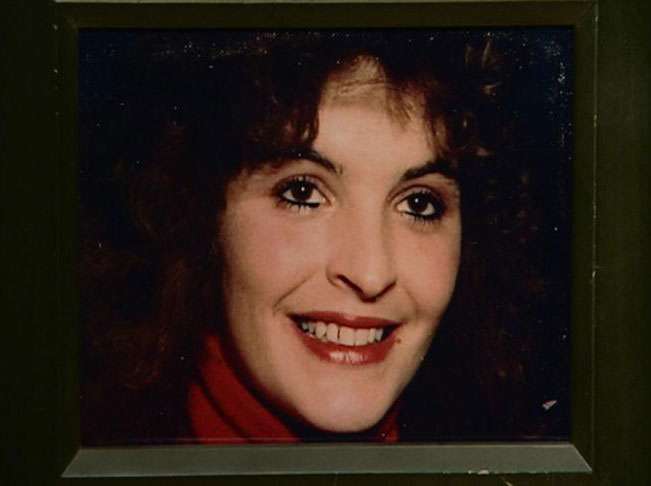 "Losing your home, I could imagine would put a lot of stress on you and make you uncomfortable and lead to that for sure," Josie Thamert says.

She is suing businessman Gilbert Salinas and his Midvale company GT Homeowners Solutions, saying he ingratiated himself to Jennifer Thamert and knew she was in default on her mortgage.

According to the lawsuit, Salinas persuaded Jennifer Thamert to breach an existing real estate purchase contract for her home and, instead, take money from him to catch up on her mortgage payments.

The suit claims he loaned her nearly $7,000 and that she agreed to pay him back $25,000 in 90 days. But, according to the lawsuit, Salinas evicted Jennifer Thamert from her home when she failed to keep up on her mortgage payments.

The suit also alleges Salinas paid off the $50,000 balance on Jennifer Thamert's loan, then turned around and sold the condo for $130,000, making a profit of about $70,000.

"Mr. Salinias knew, or should have known, that there was no way that she could meet the terms of that contract," says Josie Thamert's attorney, Abe Bates. "[It was] absolutely predatory."

TIMELINE:

*According to lawsuit, Josie Thamert vs. Gilbert Salinas and GT Homeowner Solutions*

• **April 2001**- Jennifer Thamert purchases home • **February 2007**- Has nervous breakdown (onset of paranoid-type schizophrenia) • **Early 2007**- Meets Gilbert Salinas • **March 2007**- Signs contract to sell home • **July 10, 2007**- Signs over warranty deed and enters into Lease Agreement with Salinas and GT Homeowners Solutions • **October 22, 2007**- Given 10-day notice by Salinas and GT Homeowners Solutions to pay almost $26,500 in back rent, late charges and for "contractual default" • **November 2007**- Evicted from home • **March 26, 2008**- Salinas sells home for $130,000 • **May of 2008**- Becomes homeless, lives on the streets • **November 2009**- Passes away

Both Salinas and his attorney, Kevin Jackson, declined an on-camera interview. Over the phone, Salinas said "there are two sides to every story" and called the suit "frivolous", "ridiculous", "unfounded", and based on "circumstantial" evidence.

Jackson says "80 percent of the rather scandalous statements made in the suit are not true." But Josie Thamert's attorneys, who are volunteering their time to take the case to court, say they will back it up.

"This is clearly an example of predatory commercial behavior in our society," attorney Christopher Peterson says. "It's an example of the most harsh commercial terms being used against somebody who had a mental illness and was vulnerable."

"I'm very mad," Josie Thamert says. "I'm disgusted that somebody can live in their own skin, knowing they'd do that to people. I think it's unethically … I don't feel like he gave my mom a chance at all."

Jose Thamert's attorneys call it a cautionary tale, warning desperate homeowners to be careful what they sign.

The lawsuit is asking for $70,000 -- the difference between the amount owed on Jennifer Thamert's mortgage and the fair market value of her home, plus damages.

E-mail: jdaley@ksl.com

×
Related links
Most recent Utah stories