Estimated read time: 2-3 minutes
This archived news story is available only for your personal, non-commercial use. Information in the story may be outdated or superseded by additional information. Reading or replaying the story in its archived form does not constitute a republication of the story.
Carole Mikita Reporting A trio of sisters in Alpine wants a recording contract and just may get it. They are part of a national competition.
I visited with Alpine's Pink Stilettos.
That name represents not only the group, but the kind of shoes they like to wear. And the competition isn't "American Idol," but it still may get them where they want to be.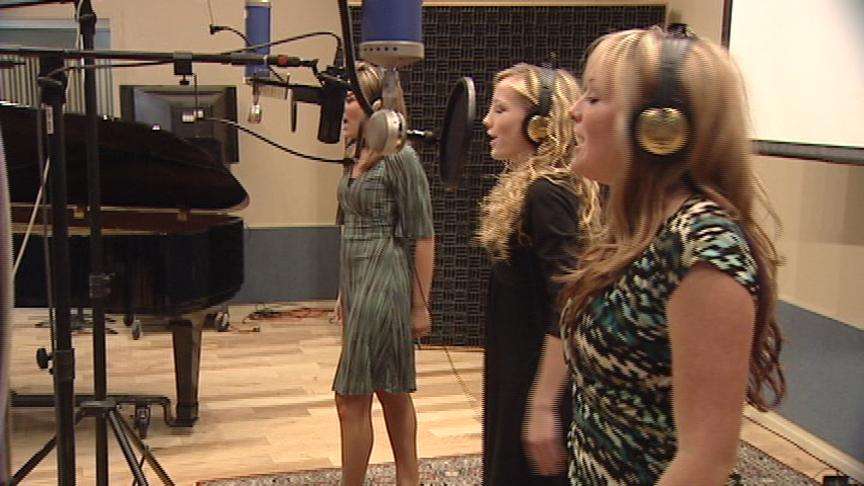 Angela, Marianne and Allison, sisters from Alpine, Utah, have been classically trained since age four but are now singing pop/country/rock. They have suddenly hit the national scene.
Marianne Liljenquist, 'Pink Stilettos': "It's kind of like 'American Idol,' only it's not exactly live all the time."
Music Nation is holding a 15-week music video competition. Pink Stilettos won week two.
Angela Liljenquist, 'Pink Stilettos': "I think it was a good way to get our name out and get a lot of publicity, you know; it's on the Internet. There are 270 other videos, so there's lots of people looking at it all the time."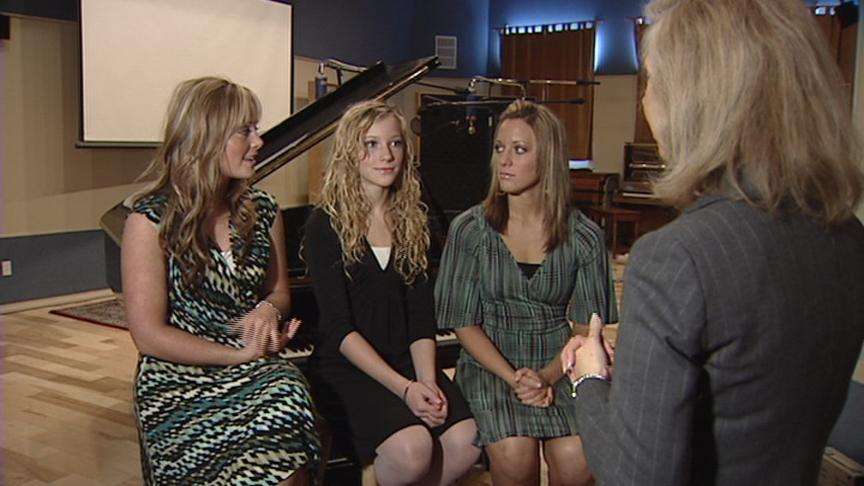 The winner gets a recording deal with Epic Records. The judges give final approval, but music lovers nationwide decide.
Allison Liljenquist, 'Pink Stilettos': "When we were watching the final day, the week that we won, we were head-to-head with the second-place. We were like, we were like, 'Oh my gosh! crossing our fingers."
They settled on a name with something they all liked, literally and figuratively.
Allison Liljenquist: "We all have a pair of pink stilettos, and we just love 'em, and it adds a little pizzazz to some things. We just thought it was cute, and it fit us."
They have received both positive and negative comments, sometimes from the judges and even their classmates.
Marianne Liljenquist: "They like the tone of our voices."
Angela Liljenquist: "But now that I've, like, gotten past it, I'm like, you know what, I've opened the doors for criticism."
They are, they say, each other's best friends and supporters.
There are seven more weeks to go before the Music Nation Quarterfinals. You can vote for Pink Stilettos again then. They are hoping for a lot of Utah support.
×
Most recent Utah stories