Estimated read time: 2-3 minutes
This archived news story is available only for your personal, non-commercial use. Information in the story may be outdated or superseded by additional information. Reading or replaying the story in its archived form does not constitute a republication of the story.
SALT LAKE CITY -- Bus drivers, train operators and mechanics are working under a new contract with the Utah Transit Authority. The deal went into effect on Monday, but the workers don't want it.
"Everybody thinks the dispute is about wages; the dispute is not about wages," says attorney Joe Hatch, who is representing members of Amalgamated Transit Union's Local 382.
Members of Local 382 want their brand-new, two-year deal with UTA thrown out, even though it just went into effect.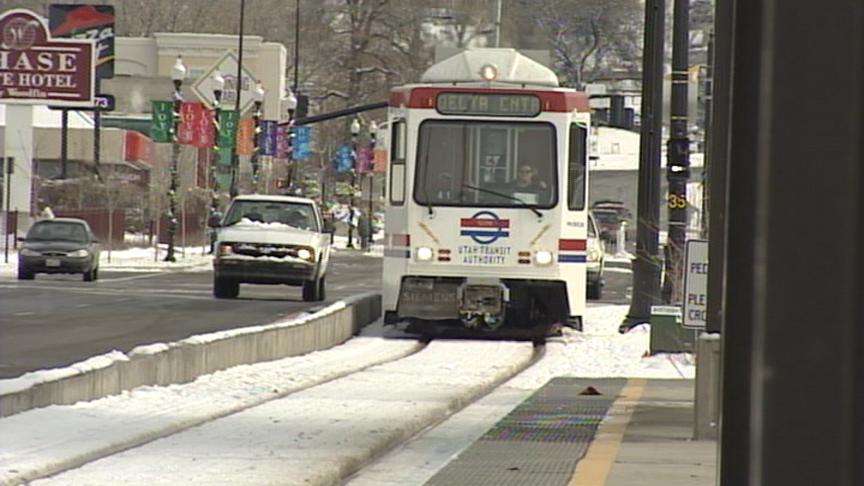 The union's previous three-year contract with UTA just expired, and negotiations have been working for several months on a new deal. UTA says after 15 bargaining sessions, it was time to move forward.
"Ultimately, the board -- after meeting with the union leadership -- determined that we were at impasse and further negotiations would not lead to an agreement," says UTA spokesman Gerry Carpenter.
The 1,250 union members are crying foul. Last weekend, they took a vote on the new proposal.
"99 percent 'no' to their last best and final offer; and 1 percent yes," says Local 382 President Rod Dunn.
Local 382 wants to work under the old contract until issues concerning increased out-of-pocket insurance costs and certain working conditions are resolved. If not, they'll pursue legal action.
---
Everybody thinks the dispute is about wages; the dispute is not about wages.
–Joe Hatch
---
"We'll go into court and ask, then, to set aside the imposed contract and put in place the existing contract until fact finding is included," Hatch says.
That is, an impartial fact-finding panel to examine the issues to see if the union's concerns are valid.
UTA says it's working hard to maintain its level of service and feels the latest contract offer is fair in the current economic climate.
"Ultimately, what it comes down to is we've asked our non-union employees to make some sacrifices; and what the board has done is ask for the union to also participate in that process," Carpenter says.
And depending on what happens, the members of Local 382 still want to drive.
"Oh definitely, definitely; Our people want to work," Dunn says.
Under the new deal, wages will not change in the first year. They would, however, increase 1 percent if fuel costs don't spike, and if revenues meet expectations. UTA's retirement contributions would also be reduced, and employees' health care premiums would increase.
E-mail: kmccord@ksl.com
×
Related links
Most recent Utah stories