Estimated read time: 2-3 minutes
This archived news story is available only for your personal, non-commercial use. Information in the story may be outdated or superseded by additional information. Reading or replaying the story in its archived form does not constitute a republication of the story.
SALT LAKE CITY -- Getting caught in an avalanche is a situation no skier or snowmobiler wants to encounter. Over the weekend, a skier was swept away in one and survived. But every year, the mountains claim the lives of snow enthusiasts.
If anyone knows how to survive an avalanche, it's Ben Wheeler. He's a professional skier for Alta and Snowbird and has come face to face with two dangerous slides.
---
8 out of 10 avalanches occur after a storm when new snow is added to existing snow cover on a slope.
---
"You can't run away. You can't do anything," Wheeler says. "[I] looked up the slope; there were cracks all around me, and it started liquidating on top of me."
The first slide happened in 1999 at Alta. Two brothers were caught but survived. The other was in the spring of 2005, and Wheeler thought he might not make it out alive.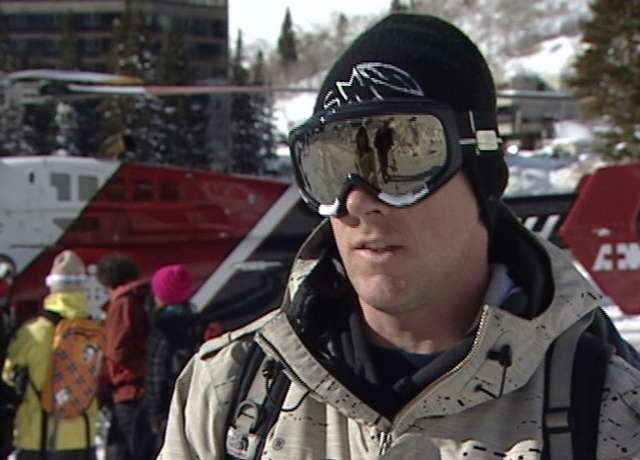 "It was a moment for me -- being buried completely, being stuck -- and the second that I thought that I was going to die, I kicked in and fought," Wheeler recalls.

He was able to dig himself out, but one of his friend's was trapped. Wheeler says the only reason he and his friends were able to make it off the mountain was because of their training.

"The more prepared you are, the more calm you're going to stay in that situation," Wheeler says.

Snowbird is holding an avalanche summit; a two-day training for outdoor enthusiasts geared at preparing them for the backcountry. Students will be taught how to use beacons and probes and what to do if they're caught in an emergency on the mountain, which forecasters say is possible.

"Right now, the avalanche danger is considerable; and that means that human-triggered avalanches are still likely," says Wheeler.

**What causes an avalanche?**

Wind is the most common cause of avalanches because of the amount of snow it can move to a certain spot in a short amount of time. Wind can deposit snow 10 times faster than a snow storm. Dry slab avalanches occur when a weak layer of snow beneath the slab fractures, usually because too much weight has been added too quickly. Rain and warm temperatures also cause avalanches. Water dissolves bonds between the snow grains, weakening the buried layer and creating a wet avalanche. The weight of a person can add tremendous stress to a buried weak layer, and trigger an avalanche. -*Utah Avalanche Center*

So, if you are planning to head up the canyons this holiday season, take Wheeler's advice: "These things happen, and you've got to be prepared for them," he says. Something forecasters say you should always do before you head into the backcountry is check the conditions on the Utah Avalanche Center's website.

E-mail: jstagg@ksl.com

×
Related links
Related stories
Most recent Utah stories