Estimated read time: 4-5 minutes
This archived news story is available only for your personal, non-commercial use. Information in the story may be outdated or superseded by additional information. Reading or replaying the story in its archived form does not constitute a republication of the story.
WEST VALLEY CITY -- West Valley police are now calling the husband of a missing woman one of several persons of interest in the case. They say they now suspect foul play.
"As we investigate this missing person's case, we're interested in what Josh has to say. We believe he has information and details about Susan that no other person could have to help us locate her," West Valley City Assistant Police Chief Craig Black said Wednesday.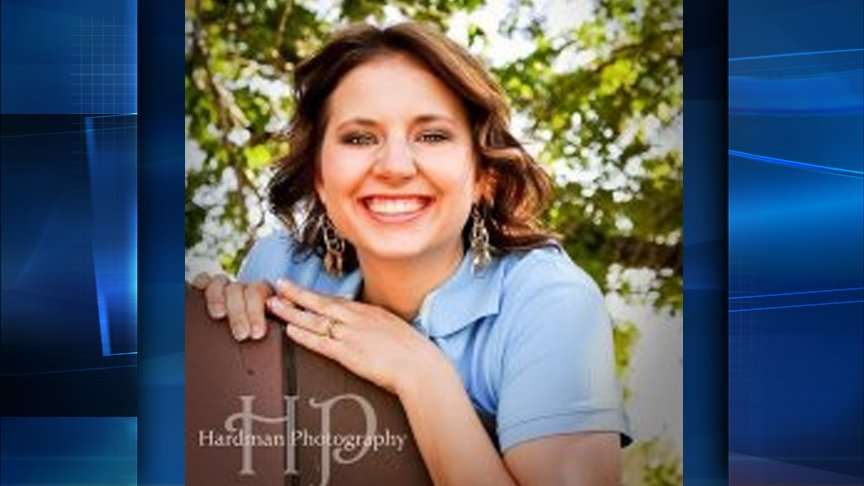 Josh Powell a person of interestBlack said police still have no leads as to where 28-year-old Susan Powell may be.
"Every lead we've been offered so far would leave us to believe this is out of character, and thus suspect foul play is involved," he said. "Josh's unusual lack of cooperation for a husband looking for his wife with the police department, you know, it certainly causes us to ask questions as to why would he do things to exclude the resources that we can bring to the table to find Susan."
Black also said investigators are treating her disappearance as a criminal investigation. He also said if evidence presents itself to confirm that, Josh Powell would become a key suspect.
Related:
"I don't know what to believe about Josh. I don't know what he does know and what he doesn't know," Black said. "He's made comments to the media like he doesn't know where she is, but as far as making specific comments to the police department, [more] than just general questions that would help identify her if she were found, we've been unable to be specific with him about those kinds of details."
On the day his wife was reported missing, Josh Powell has told police he was camping in Simpson Springs on the historic Pony Express Trail in Utah's West Desert -- an area of thousands of square miles that is now covered in snow. Among other things, Josh Powell hasn't specified where he went camping or where he was all day on Dec. 7.
"That would be awesome if he would be willing to cooperate on that level and take us to his campsite," Black said.
On Tuesday, police took DNA samples from Josh Powell. Detectives called it a "preemptive" move in case those samples are ever needed. They also conducted a brief interview after he failed to show up for a scheduled interview Monday. Police said they got only basic information from him.
Josh Powell had been advised by his newly-retained attorney, Scott Williams, to hold off on talking to police Monday. Williams told the Salt Lake Tribune he needed time to gather information so he could advise his client.
KSL asked Williams Wednesday morning if he knew his client now is being called a person of interest, but Williams refused to talk about the case.
Josh Powell's sister speaks of disappearance
While Susan Powell's mysterious disappearance has frustrated investigators, it's the couples' family that has suffered the most.
"It's terrible. We have nightmares. We can't sleep," Josh Powell's sister, Jennifer Graves, said Wednesday. "I see her face in my mind, in my dreams. I'm sure that he does too."
Graves said her sister-in-law's disappearance has turned her family's world upside down. She said she believes something terrible has happened to Susan, because the mother of two would never have left her boys behind.
"That is the only explanation. She wouldn't have walked away, she just wouldn't have," Graves said. "I know that deep down inside. She wouldn't have walked away on her own."
While much of the public speculation has focused on Josh Powell, his sister said she hopes he is not involved in Susan Powell's sudden disappearance.
"I miss her," Graves said. "She's only been gone a week and a half, and I miss her already."
Powells had financial troubles
On Wednesday, KSL News also learned Susan and Josh Powell have also been having financial problems in the last couple of years.
Court documents show the Powells filed for bankruptcy in 2007. Josh Powell listed more than $200,000 in debt dealing with credit cards, furniture and student loans -- that number is not related to their mortgage.
Friends of the couple said Josh Powell lost his job about a year ago, but they thought things were getting better for them financially.
Meanwhile, police are still calling this a missing person case, but have treated it like a criminal investigation to preserve the integrity of it. Police said gathering DNA evidence is just a step in that process.
------
Story compiled with information from Jennifer Stagg , Shara Park , Andrew Adams and The Associated Press.
×
Related stories
Most recent Utah stories