Estimated read time: 2-3 minutes
This archived news story is available only for your personal, non-commercial use. Information in the story may be outdated or superseded by additional information. Reading or replaying the story in its archived form does not constitute a republication of the story.
Samantha Hayes Reporting Suljemen's father and aunt are concerned that somebody they did not know was influencing the young man. They also talked about how much time he was spending alone and other things they are thinking back about now.
Once again, they apologized repeatedly to the families of the victims and said where they once had hope for Suljemen, now there is only shame.
They also expressed concern about Suljemen's isolation after he stopped going to school. Suljo Talovic says his son witnessed things no young boy should ever see.
Suljo Talovic, Father: "There's too much bullets, bombs. He sees lots of people die. He see everything like you know, war; lots people."
That's why the family came to America--to escape war and violence. But Suljemen's aunt says the young man was exposed to that here too, on the television.
Ajka Omerovic, Aunt: "We think maybe he watch TV. Last few months you know how many killings there was. We don't know if he saw that and was thinking about something like that. That's like, you know, also the question for us."
One of so many questions right now. Suljo Talovic says he had great hope for his son. But they knew he was struggling in school.
Ajka Omerovic: "He didn't have somebody to put him in direction to prove himself, he wasn't stupid or mental. He was a smart boy."
His father gave him two options.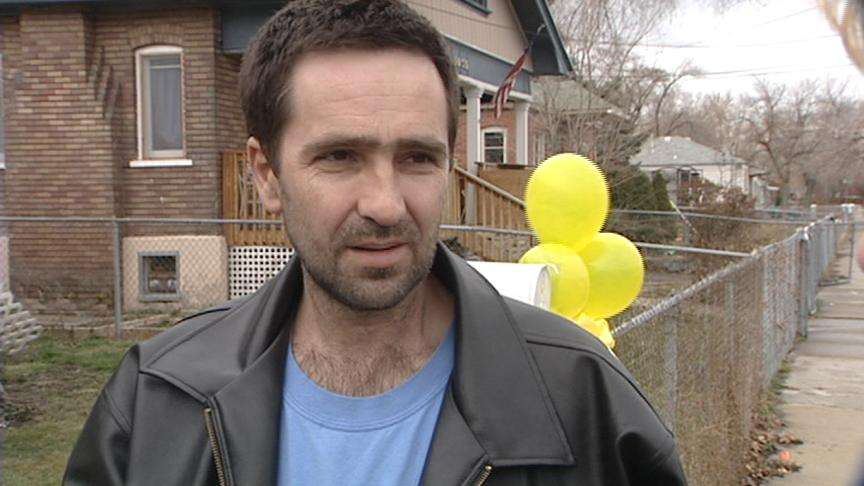 Suljo Talovic: "I told him, 'you go to school or work,' and he says, 'I don't like school.'"
Ajka Omerovic: "He wants to explain if you decide to go to school, go to school and finish school. If you decide to work, go to work. No other problems. Go to work and come home and be with us. That's all that's expected."
Suljemen spent a lot of time alone in his room, in the basement of the house. His father and aunt say they wish he had made more friends.
Suljo Talovic: "I buy him a car and say, 'go find a girlfriend or something, go have some fun,' a Mazda 2002, but he didn't go anywhere."
Suljo believes something or someone was controlling his son's mind and he wants police to look into that possibility.
Suljo: "I think this Suljemen did. I think somebody (is) behind him, I think, but I am not sure. What kind of person do you think that may have been? No good. I don't know he's not good. But you think somebody had influence over him? He not tell me nothing. Maybe this guy is in Trolley Square looking at how he died. I think so."
KSL Newsradio learned today that when Suljemen was a student at Horizonte school he was discovered looking at prohibited websites that contained information about AK-47s. That's when his parents pulled him out of school.
×
Related links
Most recent Utah stories