Estimated read time: 2-3 minutes
This archived news story is available only for your personal, non-commercial use. Information in the story may be outdated or superseded by additional information. Reading or replaying the story in its archived form does not constitute a republication of the story.
SAN FRANCISCO -- An experimental drug developed by a San Francisco scientist may delay, even prevent, the most severe form of diabetes.
Nick Parson said, "My doctor was like, 'Hey, you have diabetes,' and I was like really?"
Mary Willis was also shocked when she learned she had diabetes.
She was shocked because in order to survive, they now have to constantly check their blood sugar and inject insulin.
Type 1 diabetes is a chronic autoimmune disorder where the body makes a terrible mistake and turns on itself.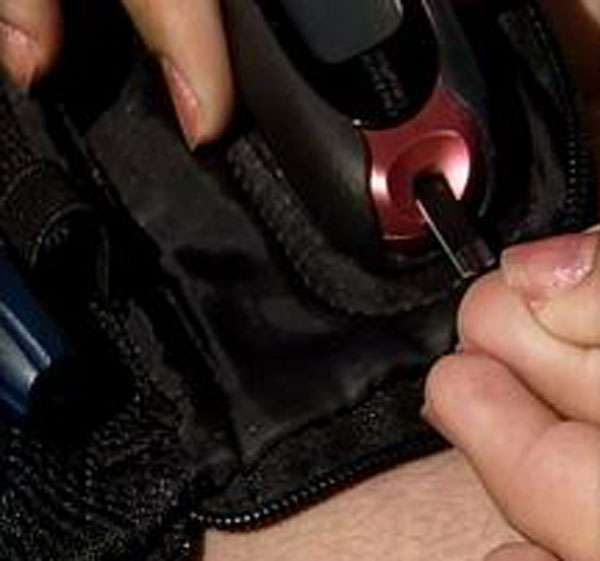 Dr. Jeffrey Blueston, the director of the Diabetes Center at the University of California, San Francisco, explained, "In Type 1 diabetes the immune system has started attacking one's own pancreas, the insulin producing cells in the pancreas."
In many cases , the attack begins years before you notice any symptoms. So what if you could call a cease fire early on, before too many cells are destroyed and the damage is done? That's the goal of an experimental new drug. The drug is designed to stop, even reverse, the immune response that causes diabetes.
Early results show how two weeks of treatment stopped the destruction of insulin producing cells for more than a year. Dr. Stephen Gitelman, the director of the Pediatric Diabetes Program at UCSF Medical Center, wants to see if additional courses could further delay the attack.
And there's more. He said, "Ultimately what we'd like to do is predict who might develop diabetes and use this medication before they develop diabetes to stop it from ever happening
Bluestone developed the drug and holds a financial interest. He hopes with early treatment, patients would need much less insulin.
He said, "I think we would dramatically reduce the complications, let alone the lifestyle problems of people who have to constantly worry about going into comas because their blood sugar's too low or having blood sugars too high."
A new trial involving the drug is now underway. Mary and Nick are both willing to give it a try. Their parents are hopeful.
Allison Parson said, "You never know, maybe by the time he's 25 there may be a cure, and he won't have it his whole life. So you know, I think we are getting close, so just the hope for a cure."
Researchers are about to start a clinical trial treating people who are at risk for diabetes even before they've been diagnosed. Hopefully, that will prevent the disease in the first place.
E-mail: drkim@ksl.com
×
Most recent Utah stories