Estimated read time: 2-3 minutes
This archived news story is available only for your personal, non-commercial use. Information in the story may be outdated or superseded by additional information. Reading or replaying the story in its archived form does not constitute a republication of the story.
SALT LAKE CITY -- Progress on a key TRAX line set to connect downtown to the airport is gaining steam. Salt Lake City has pulled together the financing for the rebuild of a major component of the line -- the viaduct over the railroad tracks at North Temple.
For months it stymied city officials. How to fund the key element of 6-mile line from downtown to the airport -- the rebuild of the North Temple viaduct?
Now, Salt Lake City mayor Ralph Becker says the city has cobbled together $71 million from the legislature, the federal stimulus package, a special improvement district and other sources for a project which promises to dramatically change the entire corridor.
"We'll have light rail running down the middle," says Becker. "We'll have vehicular traffic, we'll have bike lanes, we'll have a streetscape that will include vegetation, we'll have shared path for pedestrians and bikes off the street."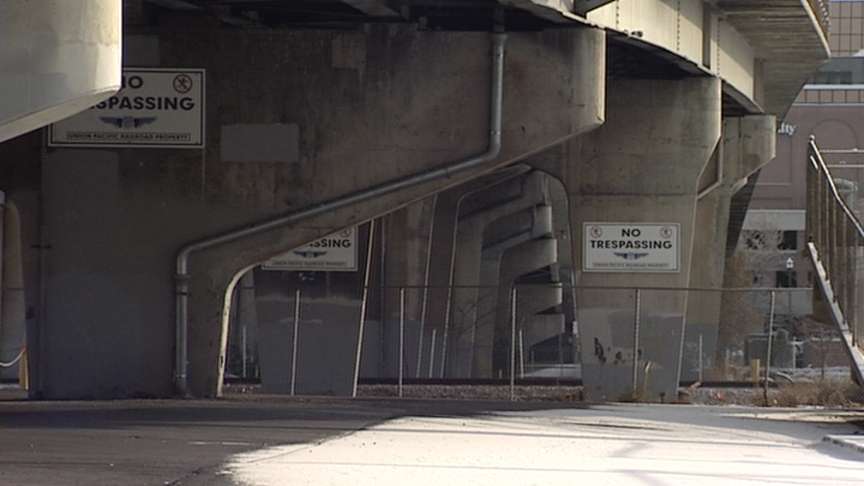 Graphics, provided by UTA, show what the new, shorter viaduct will look like. It will be built at 400 West -- a block west of its current location -- and will feature a new stop on the bridge, where riders can also board the FrontRunner commuter rail line.
"If they were not going to tear down the North Temple viaduct, we were actually going to build a parallel structure to the viaduct," says Gerry Carpenter, spokesman for UTA. "Incorporating the TRAX train right into the bridge is actually an easier project than doing a separate structure. It simplifies things considerably."
Motorists and pedestrians who currently use the bridge will need to find alternate routes into the city for the 18 months to two years the viaduct will be out of operation.
On North Temple, the city council opted to spend an extra $6.4 million to embed the rails into the concrete, rather than installing them over gravel.
Stops will go in at six and possibly seven locations along North Temple. The line will link to the airport at Terminal A.
"I don't think there's any question about it. This will be a revitalization of that whole corridor," says Becker.
The airport line is expected to be up and running in 2013 and promises to be heavily used by thousands of residents and visitors a day.
E-mail: jdaley@ksl.com
×
Photos
Related links
Related stories
Most recent Utah stories