Estimated read time: 4-5 minutes
This archived news story is available only for your personal, non-commercial use. Information in the story may be outdated or superseded by additional information. Reading or replaying the story in its archived form does not constitute a republication of the story.
UTAH COUNTY -- The Nutty Putty Cave has become the permanent resting place for a young medical student who died after getting stuck in a small passage earlier this week.
Family of John Jones agreed with experts and government officials Friday - - there will be no further attempt to recover his body and the popular cave will be permanently sealed.
Jones died late Wednesday night after being trapped in a part of the cave called Ed's Push for more than 27 hours. Rescuers worked furiously to get him out, but in the end ran out of time. [CLICK HERE to view a map of the Nutty Putty Cave]
Related:
"It will be the final resting place for our son and our brother and husband. It's a place to honor and respect our brother," said Josh Jones, John's brother.
The announcement was made Friday afternoon at the sheriff's office in Utah County.
This has obviously been a tremendously difficult ordeal, not only for the family, but for rescuers. They struggled in the tight confines of the cave, so close to Jones, but were totally unable to extricate him.
"We just want to thank the rescue workers. It was a heroic effort," said Josh Jones. "There are some that feel they have failed our family, and we want everyone to know they have done everything humanly possible to save our bother."
All parties involved agreed unanimously the cave should be permanently sealed. They said it's just too dangerous and difficult to attempt a body recovery.
"For the same reason that John got hurt and got stuck, if we put other people in that same location they could likewise get stuck or get hurt," said Utah Sen. John Valentine, who is also with the Utah County Search and Rescue team.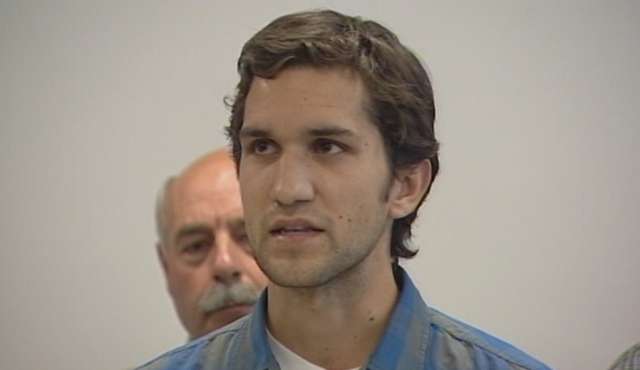 Sgt. Spencer Cannon with the Utah County Sheriff's Office said Jones' body was stuck in an unnamed passageway about approximately 100 feet down and 400 feet from the entrance of the cave. They initially said he was stuck in an area known as Bob's Push, which turned out to be incorrect.
The crawlspaces where Jones got stuck are so tight, confining and convoluted that only tiny people could get to him, and they'd run a high risk of getting stuck themselves.
The family was in total support of closing the cave. "We feel like it would be John's will to protect the safety of future cavers. We feel like not only is this the final resting place and it should be respected, it's also to protect future cavers," said Josh Jones.
Officials said they made the decision with full input from Jones' family.
"There will be allowed a monument that the family can place there, that they feel is appropriate," said Utah County Sheriff Jim Tracy. "They will be kept in the loop on the construction and the materials and the way it's done so they can finalize their plan for an appropriate monument to their son."
The cave, discovered in 1960, attracted thousands of spelunkers a year -- so many that a system had been put into place requiring groups to apply for permits to explore. According to cave manager Michael Leavitt, Nutty Putty was popular with beginning cavers who could book five hour trips online.
"Every process was put into place to ensure a safer caving environment out there with more prepared groups," said Leavitt.
While Leavitt supported the decision to close the cave, he said he felt emotionally torn.
"This is just an unfortunate accident. Decisions made. Everybody's pulled forward on this rescue," said Leavitt. "Torn? Yeah! Torn? Yeah. Emotionally invested? Absolutely. But this is the decision. The only decision."
Out of respect for the family and for the safety of the public, the cave will be guarded around the clock to keep people out until the cave is sealed off.
"It's a very, very difficult experience to just be that close and not be able to pull it off. We're all struggling as well. We're grieving with the family and the whole community," said Valentine.
Friends and family said Jones was someone who lived life to the fullest, who loved the outdoors and exploring caves.
He is survived by his pregnant wife and 14-month-old daughter.
The services for Jones will be Saturday morning at 11:00 at the LDS Stansbury Park Stake Center.
The Jones family says John wouldn't want to discourage people from the outdoors.
They're exploring the idea of creating a fund to promote safe caving for youth. They will post news on the Nutty Putty Cave website.
------
Some images inside the cave courtesy of utahcaves.blogspot.com.
------
Story compiled with contributions from John Hollenhorst and Sarah Dallof.
×
Related links
Related stories
Most recent Utah stories