Estimated read time: 2-3 minutes
This archived news story is available only for your personal, non-commercial use. Information in the story may be outdated or superseded by additional information. Reading or replaying the story in its archived form does not constitute a republication of the story.
MURRAY -- Alert citizens helped police catch a man stealing from homes in a Murray neighborhood overnight.
Murray Police say 21-year-old Terrin Maxwell was committing what they say was a crime of opportunity -- garage doors that had been left open overnight. Police say three homes were hit, two of them only a few streets apart.
We spoke with one homeowner who was a victim; he said had it not been for his neighbor, leaving the garage door open could have been a costly mistake.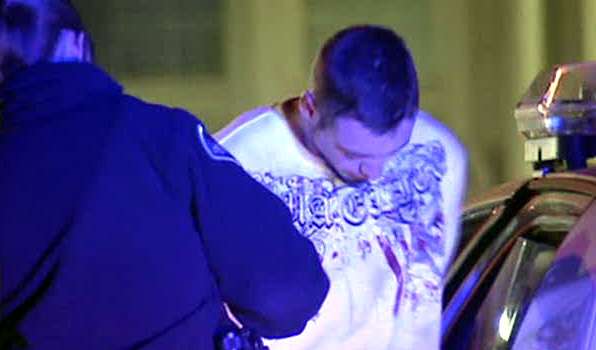 "She saved us and probably got him caught," Mark Ashbocker said.
He has his neighbor to thank for calling his house last night around 11:30 to inquire about a running truck parked in her driveway.
"She thought it might be one of my son's friends or something like that, so she called us before she called police, and we said, 'No it's not ours,'" he said.
It turned out that the stolen truck was being driven by Terrin Maxwell, who was in the process of stealing from the Ashbockers' garage. Mark's wife caught him in the act and scared him off.
"She yelled at him, and he ran, jumped in the truck and took off down the road," Ashbocker said.
Both the Ashbockers and their neighbor called police, who had already received an earlier call about a suspicious man in the area of 970 West and 5900 South carrying bolt cutters. Police began looking for Maxwell but didn't end up going very far. They found the truck parked at a house two streets away, with Maxwell stealing from another open garage.
Murray police Detective Kenny Bass said, "A chase ensued from there. They were able to get a containment set up and then find him with a K-9."
Police say Maxwell and other criminals will target homeowners who leave their garage doors open, even if it's only a foot or two. They say unfortunately it happens year round.
"It's important that homeowners leave their garage doors closed, even if they are inside the house. It's just a crime of opportunity, and the least amount of garage doors open or opportunities these people have is the least likely they will do anything," Bass said.
Detective Bass said fortunately for the three homeowners targeted last night, Maxwell was caught. He said attentive neighbors are to thank for that.
"Absolutely, the neighbors being involved in this, whether it's a victim or a witness who happened to contact the police department and give us more information, is critical," he said.
Murray police say Maxwell will face charges that include burglary and theft. For those residents who had items stolen from their garage, they were told they can go pick them up later today.
E-mail: spark@ksl.com
×
Most recent Utah stories