Estimated read time: 3-4 minutes
This archived news story is available only for your personal, non-commercial use. Information in the story may be outdated or superseded by additional information. Reading or replaying the story in its archived form does not constitute a republication of the story.
SALT LAKE CITY -- One of Elizabeth Smart's accused kidnappers pleaded guilty to the federal charges against her. In exchange, Wanda Barzee agreed to serve 15 years, with credit for the time she has served since her arrest in 2003.
Wanda Barzee pleaded guilty to federal charges of kidnapping and unlawful transportation of a minor in U.S. District Court. The plea deal could spare Barzee from a possible life sentence. She also agreed to testify against her estranged husband Brian David Mitchell.
Barzee's defense attorney Scott Williams said the medication and treatment at the state hospital have helped Barzee medically reach a point where she understood what she did and now wants to take responsibility for it.
"Her mental state and her perspective right now is genuine, and it's different and it's clarified," said Williams. "She wanted to cooperate in giving information, being part of the process again moving forward and taking responsibility for the case and the charges."
In court, Wanda Barzee apologized to Elizabeth Smart.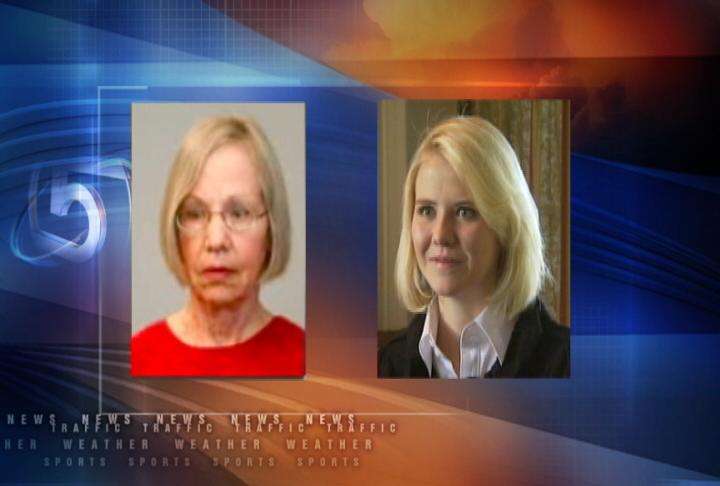 She said, "I'm greatly humbled as I realized how much Elizabeth Smart has been victimized and the role that I played in it. I'm so sorry, Elizabeth, for all the pain and suffering I have caused you and your family. It is my hope that you will be able to find it in your heart to forgive me one day."
Ed Smart said Elizabeth will forgive Barzee. He said, "I felt like it sounded as if she wanted to take responsibility for what she had done. That was something that was very important to us, cause I think that's the first step in trying to turn your life around, and we do really sincerely hope that Wanda does do that."
He hopes her remorse is sincere. He said, "I can't understand how a mother could make that mistake, but we do make mistakes and, you know, if we can't forgive each other, heaven help us."
Barzee admitted to planning Smart's kidnapping with Mitchell. She also admitted to encouraging Mitchell to carry out the plan.
As part of the plea deal, Barzee will also plead guilty to the state's charge of conspiracy to commit aggravated kidnapping.
This has been a long time coming for the Smart family. Barzee's mental state stalled the state's case against her. In October, after more than a year of forced medication, doctors at the Utah State Hospital said Barzee's competency had been restored.
In a statement, U.S. Attorney Brett Tolman said the plea deal was, "an appropriate resolution of this case" and said it meant Elizabeth won't have to testify at trial against Barzee.
"It is our belief that this outcome will begin to bring long-awaited closure to Elizabeth and her family," Tolman said in his statement. [CLICK HERE to read the entire statement]
During the hearing, Ed Smart told the judge that under the circumstances, he and his family agreed to the plea agreement. Something he doesn't want for Mitchell.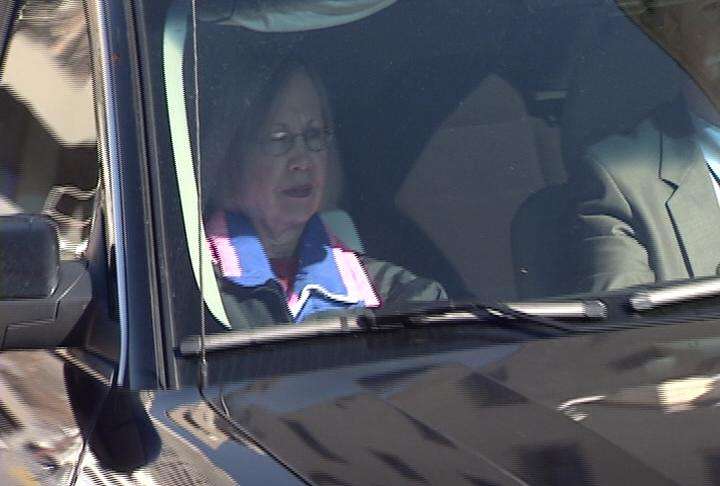 He said, "The bottom line is really going to come down to Brian Mitchell because he, to me, should never see the light of day out of prison because I believe he will continue to, if he was ever to get out, that he would try to do it again."
A judge will sentence Barzee on May 19; for now she will stay in the state hospital.
Barzee's attorney said she had not been subpoenaed to testify at Mitchell's competency hearing, which begins Nov. 30.
------
Story compiled with contributions from Sandra Yi, Randall Jeppesen and Andrew Adams.
×
Related links
Related stories
Most recent Utah stories