Estimated read time: 4-5 minutes
This archived news story is available only for your personal, non-commercial use. Information in the story may be outdated or superseded by additional information. Reading or replaying the story in its archived form does not constitute a republication of the story.
PAYSON -- Everyone in a small Utah County community is talking about the murder of a man Monday night in his home; but investigators aren't talking.
It's been more than 24 hours since the Utah County Sheriff's Office was called to a home between Payson and Elk Ridge Monday night. Once there, they found the body of former BYU professor Kay Sherman Mortensen, and two people who were alive but had been tied up.
Neighbors react to murder
Related
Deputies haven't released a lot of information about the case, and have not said whether they have any clues to who did it, but KSL News did speak to a person who is very close to this investigation.
That person did not want to be identified but told us the two people who were tied up in the house were the son and daughter-in-law of the victim, and that they were bound by zip ties around their wrists.
The source also told us investigators have questioned a few people but do not have any solid suspects in custody -- something that makes a lot of residents in the community nervous.
Cherie Ballamis lives a couple of miles away from Mortensen. She also owns Lou's Barber Shop in Payson. She said everyone who came in Tuesday was talking about the murder and how they're concerned about what happened.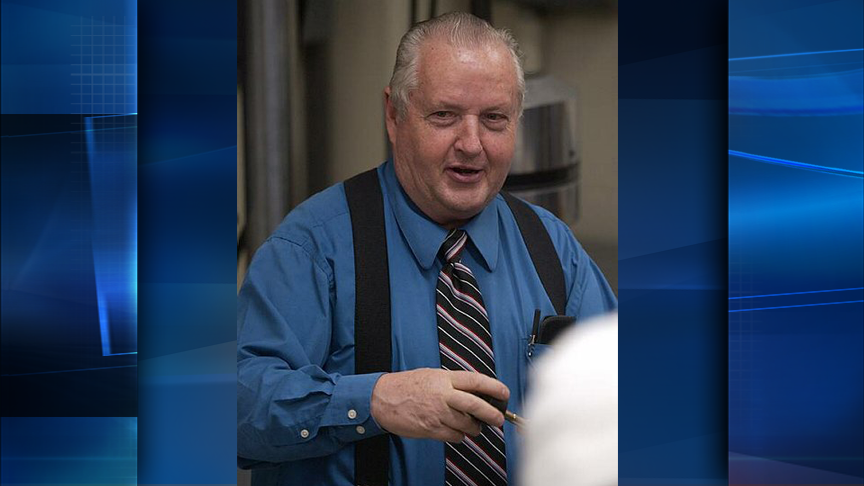 "People have even talked about getting alarm systems," Ballamis said.
Kent Carroll, who has lived next to Mortensen for 28 years, said he and other neighbors were surprised to learn the attack had occurred at Mortensen's house. Mortensen and his wife live alone, and his wife was apparently in Salt Lake at the time of the murder.
Another man who lives near Mortensen's house is so nervous about what happened he didn't want to be identified. He told KSL News deputies with assault rifles were telling him to lock his doors Monday night.
The man said deputies told him, "That I need to be cautious, look around; and if I hear anything, make sure I call the cops right away."
Investigators continue tight-lipped investigation
While neighbors worried and wondered, investigators spent the day looking for clues at Mortensen's home. They looked on the hill behind the house, looked in the bushes all around the house, and even checked the road for any evidence that could tell them what exactly happened Monday night.
According to the Utah County Sheriff's Office, the home invasion occurred around 7:45 Monday night. Initial reports were that two men with guns broke in and slashed Mortensen's throat, then tied up two other people who were there at the time. The two surviving victims told police the intruders were armed with guns when they broke into the home.
According to dispatchers, the men also raided what is being described as a bunker shed which contained guns and ammunition. It is unclear if Mortensen was targeted for that stash of weapons or if the suspects knew him.
The men then fled the property in a 1991 blue hatchback Ford Escort station wagon. Originally a license plate number was given out with the description, but Lt. Darren Gilbert of the Utah County Sheriff's Office says that was an incorrect number, not approved as a suspect vehicle by the sheriff's office.
"We had an individual call the sheriff's office last night, anonymously, and provided some suspect information. Then that person quickly hung up. We are asking for that individual to please contact the sheriff's office back. We would like to speak with you. We believe you have valuable information that we could utilize in this investigation," Gilbert said Tuesday.
The Utah County Sheriff's Office said the suspects are believed to be about 5 feet 8 inches tall, 115 pounds, with short black dyed hair. Witnesses also told authorities the men were wearing jeans and T-shirts, and one man had a goatee.
Ballamis said she hopes the suspects are caught soon. It'll make her, and other residents, feel a lot safer.
"People have even talked about getting alarm systems," Ballamis said. "You never think it would come to Payson, but we're not immune.
KSL News talked to the Utah County Sheriff's Office Tuesday night about the information we received from our source. A spokesman with the agency said they cannot confirm or deny the information we were given.
------
Story compiled with information from Alex Cabrero and Marc Giauque.
×
Related stories
Most recent Utah stories