Estimated read time: 2-3 minutes
This archived news story is available only for your personal, non-commercial use. Information in the story may be outdated or superseded by additional information. Reading or replaying the story in its archived form does not constitute a republication of the story.
MIDVALE -- Armed men forced their way into a Midvale home Thursday morning looking for money and drugs, but authorities beat them to the punch.
When Midvale police were called to the home near 600 West and 7500 South, it was the second time in one night law enforcement officers had been there.
Three people living in the house told police three to six men forced their way into the home around 4:30 a.m. The residents said the men were wearing black, with their faces covered, and carried handguns and a baseball bat.
"When they entered, they were asking where the money and drugs were at," said Sgt. R. Roxburgh with the Midvale City Police Department.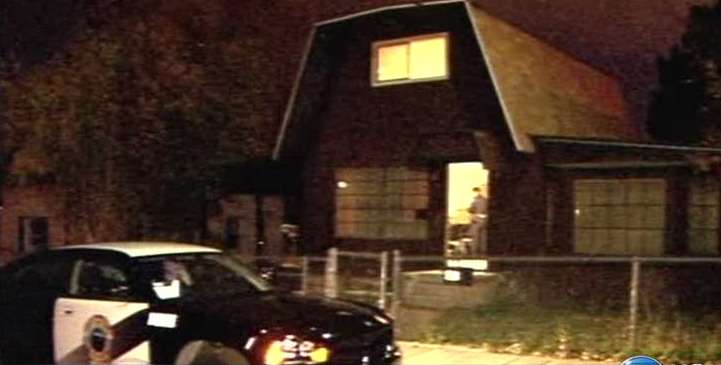 The residents told police the men used duct tape to tie them up, held them on the ground at gunpoint and searched the home.
"They didn't really ransack it, but they did look around inside the home for just a short period of time, and then realized what they were looking for wasn't there, so they left," said Roxburgh.
The men didn't find what they were looking for because it wasn't there. Around 5:30 Wednesday night, the Utah County Major Crimes Task Force served a search warrant at the house after recent arrests in a major drug investigation put the house on their radar.
Once inside, investigators found a large stash of methamphetamine, three handguns and cash. They also arrested Isabel Diaz Corral and Torfirio Lugo Luque, who are believed to be the primary suspects in the investigation.
A lieutenant with the task force said one of the three occupants they didn't arrest -- who was home during the robbery -- asked them what she should do if someone happened to come looking for the drugs. The task force informed her she wasn't being arrested so she didn't need to stay there, but if anything happened to call 911.
The two people police arrested Wednesday night are being charged with possession with intent to distribute and are currently on a U.S. Immigration and Customs Enforcement hold.
Investigators also told KSL charges are pending against the three people who were home during the robbery for their involvement with the drugs.
As for the men who were behind robbery, they all got away. Investigators said no one ever saw their faces or their vehicle.
------
Story compiled with contributions from Shara Park and Sandra Yi.
×
Most recent Utah stories