This archived news story is available only for your personal, non-commercial use. Information in the story may be outdated or superseded by additional information. Reading or replaying the story in its archived form does not constitute a republication of the story.
SALT LAKE CITY -- Police are investigating a potential threat outside a Salt Lake City synagogue.
Early Wednesday morning, a man walked by the Congregation Kol Ami synagogue at 2524 E. Heritage Way (2670 South) and noticed two bottles broken in the street. When he looked more closely, he noticed the bottles were filled with liquid and the bottle necks were stuffed with newspaper, like a Molotov cocktail.
The man called police, who in turn called hazmat crews to investigate. They say splatter marks indicate whoever threw the bottles was probably in a car, traveling east.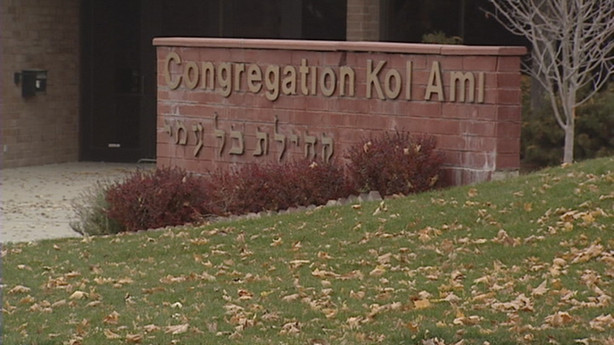 The bottles had newspaper stuffed in their necks and liquid inside.
"Neither of the wicks were exposed to fire, and the material in the bottle -- although I have no particular expertise -- doesn't smell like anything flammable," says Salt Lake City police Lt. Craig Gleason.
Officers are concerned. They say it may be an inappropriate prank or -- since the bottles were in the street in front of a synagogue -- it also could be a threat.
"If this was my house, it would concern me if it was water in a Gatorade bottle if I thought it was supposed to look like a Molotov cocktail. These look like Molotov cocktails," Gleason says.
Directors at the synagogue are concerned because this isn't the first time the synagogue has had a problem. Still, they are going about their daily business.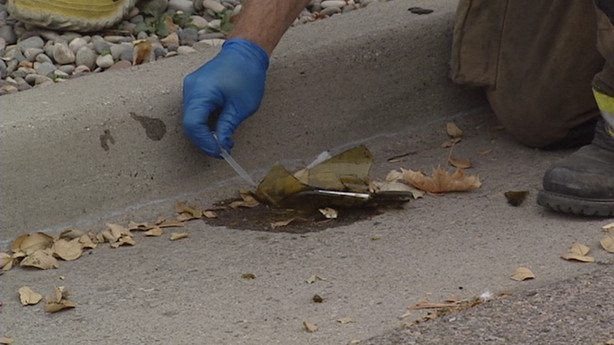 "The message is pretty clear, that whoever did this is trying to send. Of course it's worrying, but it's something we live with day to day," says synagogue director Tamar Meir. "It's something that is in the back of our minds, but we can do nothing but go on."
Meir says they've had some problems in the past, but mostly minor vandalism -- kids with nothing better to do. They hope Wednesday's incident is nothing more.
"We have had very, very wonderful relationships and no problems, primarily in Salt Lake City. There have been occasional events where things have happened, but not in the last several years," says Karen McArthur, president of the Congregation Kol Ami Synagogue.
Investigators are currently checking the bottles for fingerprints and trying to determine what type of liquid was in the bottles.
Anyone who has information is asked to call the Salt Lake City Police Department at 801-799-3000.
------
Story compiled with contributions from Sarah Dallof and Andrew Adams
×