Estimated read time: 4-5 minutes
This archived news story is available only for your personal, non-commercial use. Information in the story may be outdated or superseded by additional information. Reading or replaying the story in its archived form does not constitute a republication of the story.
WEST JORDAN -- Thirteen servicemen were killed in a rampage at Fort Hood, Texas. Among those killed was Army Pfc. Aaron Thomas Nemelka, 19, of West Jordan.
Friday morning his family and military officials confirmed he was killed when Major Nidal Malik Hasan, 39, went on a shooting spree Thursday.
The military had service members on hand to help, including a casualty assistance officer. A representative from the Utah National Guard read a brief statement on behalf of the family.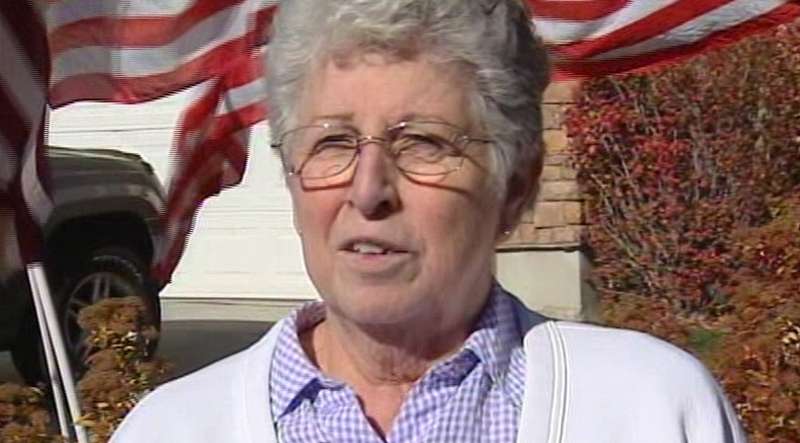 Lt. Col. Lisa Olsen, with Utah National Guard, said, "The Michael and Tina Nemelka family is devastated with the loss of their youngest son, Private Aaron Thomas Nemelka. Our family is so proud to have him serve our country in the military ... We send our prayers and condolences to families who have also lost loved ones at this time."
The family received the news late Thursday night.
"Well, it was a shock because when he first said he died in an incident at Fort Hood, and I thought: What kind of an incident?" said Gloria Nemelka, the 19-year-old's grandmother. "I had not heard about the shooting. My husband had read about it, but I hadn't. And I turned over and told him, this was at 11:53 last night, that we got word of it, and it was just a shock to us."
Aaron Nemelka's grandfather, Michael Nemelka Sr., said, "I dunno. I had to ask wife twice, 'Is he going to be OK?' She said, 'No, he died.' But I understand from the company commander that he died instantly. He was one of the first ones shot."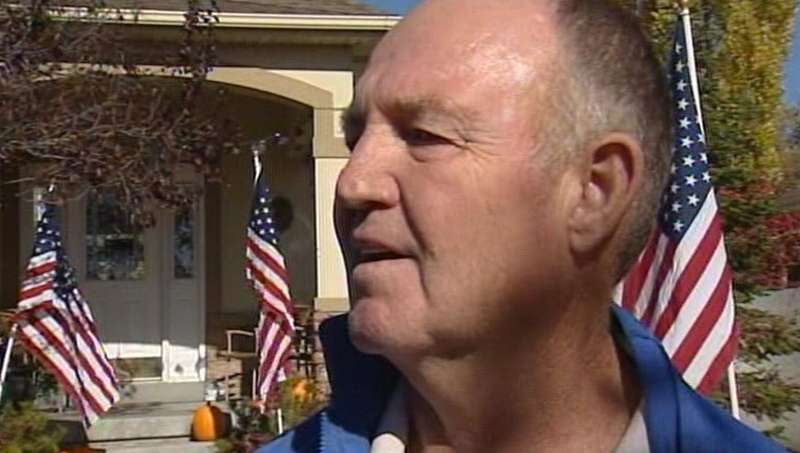 They said Aaron Nemelka was the youngest of four children, a West Jordan High School graduate and an Eagle Scout.
"You know, it is hard. It is ... just think of all of those, you know, it just kind of gives you an inkling of what it is like with the soldiers that die in combat over there, you know?" Michael Nemelka Sr. said.
Aaron Nemelka was stationed at Fort Hood and belonged to the 5/10th Engineering Company, 20th Infantry Battalion, 36th Engineering Brigade. He was preparing for a deployment to Afghanistan in January, which would be his first tour of duty.
Related:
Aaron Nemelka had been training for one of the most dangerous jobs in the military: helping to dispose of munitions.
"He wanted to serve his country," his grandfather said. "He picked what he wanted to do, and he wanted to do one of those dangerous jobs."
Aaron Nemelka's grandparents said they'll remember him as a kind and loving person.
"Just his sweet smile that he gave every time he came or went," his grandmother recalled. "He always had a big smile for his grandma. He was just a good, happy kid; and I'll really miss that."
"We'll miss everything about him," said Michael Nemelka Sr. "He was fun to be around. He was, you know, you could tell he loved his grandparents and parents and loved his siblings. He was just a lovable kid, you know. He didn't have any problems with anyone."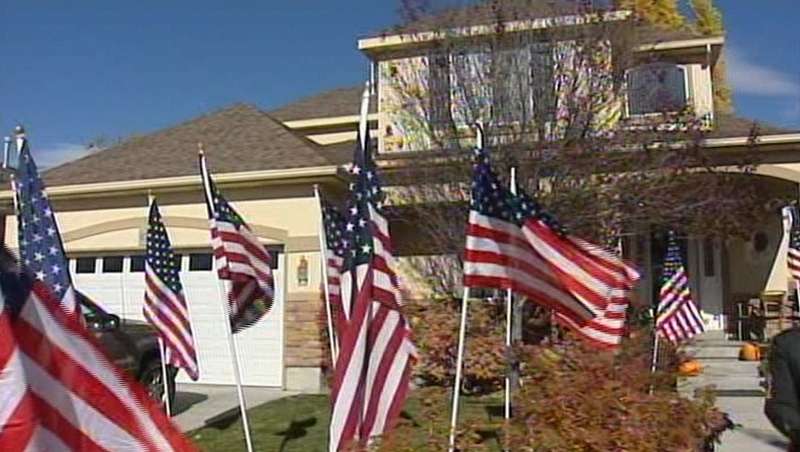 The community responded to this tragedy by placing more than 30 flags in the front lawn of the Nemelka family home.
Gov. Gary R. Herbert issued the following statement Friday, regarding Aaron Nemelka's death: "Utah joins the entire nation in grieving today for the servicemen and women killed and injured during yesterday's tragedy at Fort Hood in Texas. One of those brave victims was Private First Class Aaron Nemelka from West Jordan, a young combat engineer who was preparing to put his life on the line to protect the values that we hold dear.
"Jeanette and I extend our deepest condolences to Private First Class Nemelka's family, as well as all of the families affected by this senseless attack. We ought never forget about those who risk their lives every day, at home and abroad, to protect our freedoms."
In honor of Aaron Nemelka, and all of those who lost their lives at Fort Hood, and in accordance with a White House proclamation, Gov. Herbert has authorized all state agencies to lower the flag of the United States of America and the flag of the State of Utah from now until sunset on Tuesday, Nov. 10.
Military, friends and families observed a moment of silence at Hill Air Force base and other U.S. military facilities.
The silence was a show of respect for the victims of the shooting rampage.
------
Story compiled with contributions from John Daley and Sarah Dallof.
×
Related links
Related stories
Most recent Utah stories