Estimated read time: 2-3 minutes
This archived news story is available only for your personal, non-commercial use. Information in the story may be outdated or superseded by additional information. Reading or replaying the story in its archived form does not constitute a republication of the story.
PARK CITY -- A bobsled crash at Utah Olympic Park put a 15-year-old in the hospital. The girl was flown to Primary Children's Medical Center Thursday night.
Hospital officials told KSL News Kayla Bangerter is in good condition but did spend the night there. Her family hoped she would be released Friday, but the hospital said she will stay another night.
Kayla's ordeal began Thursday evening at Utah Olympic Park. Some of the world's best bobsled teams have barreled down the 15-curve track. Video shot by our KSL sports team shows just how fast these sleds accelerate, reaching speeds of 80 miles an hour. [VIDEO: Click here to view KSL's bobsled video]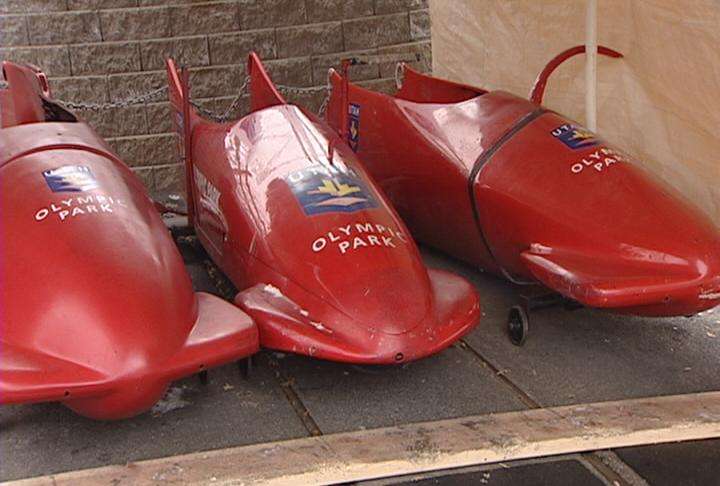 For teens who want to race down the track, the park offers a bobsled and skeleton driving school. Kayla was a student at one of these classes when she took a serious spill.
She was the second seat in a two-man sled, controlling the brake, when the sled overturned on curve 13 and slid on its side through the rest of the course. Kayla was knocked unconscious.
Olympic Park EMTs responded immediately and found the girl unconscious. They then called Summit County dispatch and requested a medical helicopter.
"Apparently she was in the track, and when they arrived on scene they moved her with Utah Olympic Park personnel from the track to the ambulance," said Battalion Chief Ray Huntzinger, with the Park City Fire Department.
Once the ambulance took her to the landing zone, Kayla was flown to Primary Children's Medical Center for treatment.
Park officials said Kayla's coach visited her at the hospital Thursday night and told them she was alert and talking.
Riders in Kayla's program usually race at speeds of 40 to 50 miles an hour. Park officials don't know how fast Kayla's bobsled was going, but said that is under investigation.
KSL News also received a written statement from the park:
"The family advised the Utah Olympic Park officials this (Friday) morning that she is doing well and they are hopeful she will be released from the hospital this (Friday) afternoon. The family expressed their appreciation and gratitude to Utah Olympic Park EMTs and first responders who treated her."
KSL News received that written statement because both the family and the Utah Olympic Park declined our request for interview.
Meanwhile, the driver of Kayla's bobsled walked away from the crash with only minor injuries.
------
Story compiled with contributions from Anne Forester, Shara Park and Marc Giauque.
×
Related stories
Most recent Utah stories