Estimated read time: 2-3 minutes
This archived news story is available only for your personal, non-commercial use. Information in the story may be outdated or superseded by additional information. Reading or replaying the story in its archived form does not constitute a republication of the story.
STOCKTON -- It was standing room only at a town council meeting in Stockton Thursday night as the council voted whether Cpl. Joshua Rowell should be reinstated as a police officer.
A week and a half ago, Rowell was fired for issuing that ticket. Stockton's mayor, Dan Rydalch, later changed that to a suspension without pay. But the council sided with Rowell and voted unanimously to give him his job back, along with back pay.
Even though the mayor was scheduled to address the crowd at the meeting, he slipped out a side door following a closed-door executive session.
When reporters caught up to him and asked if he had any regrets about his decision, Rydalch replied, "No comment."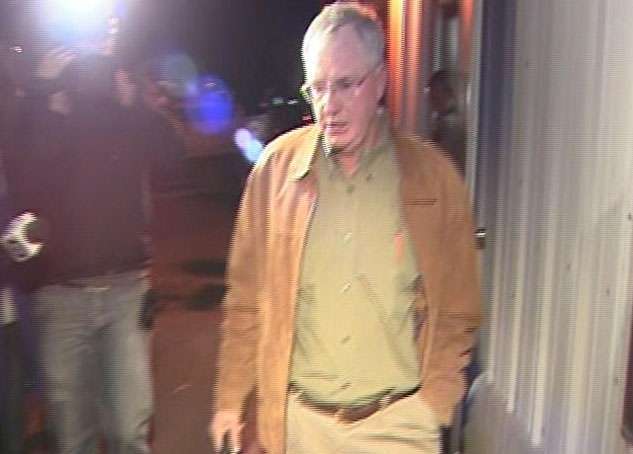 Instead, he said in a statement he was upset that night about complaints from citizens, including his son, that people were being pulled over outside the DUI checkpoint. Rydalch said people immediately assumed he was upset about his son being one of the persons stopped and refused to listen to him.
However, the police chief and Cpl. Rowell told the crowd that was exactly what Rydalch was upset about, and that when he arrived at the scene he was yelling.
"He said, 'You get in the car!' And [he] says to the chief, 'You get out!' I said, 'I'm not getting in the car with you.' And he said, 'I want your badge in the morning,'" Rowell explained.
"The way the mayor handled the situation was inappropriate and unprofessional," said Stockton Police Chief Heinz Kopp. "He also belittled myself and Corporal Rowell in front of witnesses."
Kopp recommended Rowell be reinstated, noting that the young corporal has never had a single complaint filed against him.
The meeting was then opened up to public comment, which was overwhelmingly in favor of Cpl. Rowell.
"I think this officer has every right in the world to have his job back," one Stockton resident said.
And, at the end of the meeting, that's exactly what the council voted to do: reinstate Cpl. Rowell with full back pay and no mention of this incident on his record.
Rowell said that's all he's wanted all along. He also said the last week and a half has taught him an important lesson.
"Don't back down. If you believe you're in the right, fight for yourself," Rowell said.
The mayor had conducted the original investigation into this matter; the town council says it is bringing in a third party to do another.
Council members say they're not sure when Rowell's first day back will be because they're not sure their vote actually reinstates him. There may be other legalities that need to be addressed.
But for Rowell, he can't get back soon enough. He found out one week ago his wife is pregnant with their first child.
E-mail: sdallof@ksl.com
×
Related stories
Most recent Utah stories