Estimated read time: 3-4 minutes
This archived news story is available only for your personal, non-commercial use. Information in the story may be outdated or superseded by additional information. Reading or replaying the story in its archived form does not constitute a republication of the story.
AMERICAN FORK -- Four Utah County teenagers are upset after their trip to an American Fork McDonald's, where they tried to rap out their order through the drive-thru. They didn't leave with a Happy mMeal; rather they were given a citation by police for disorderly conduct.
The teens claim they were just having some fun. It was their rendition of a popular rap that can be seen and heard in videos on YouTube. But McDonald's employees and police say it wasn't about the rap -- it came down to the teens refusing to stop and causing an incident at the restaurant.
The four teenagers -- one of whom is 18, the rest 17 -- tried singing out their order through the intercom, in rap style. Employees said they couldn't understand, and that eventually led to police being called.
Sgt. Gregg Ludlow, with the American Fork Police Department, said, "The order taker asked them to please speak their order so she could understand them. Again they refused. This went on for a couple of different times, then the manager got on and asked them to speak their order or leave. Again they just continued, so the manager went outside and told them to speak their order or leave, and these individuals, according to the manager, they began swearing and drove off."
One of the teens, Spencer Dauwalder, said nobody was in line, and he and his friends left without ever purchasing anything.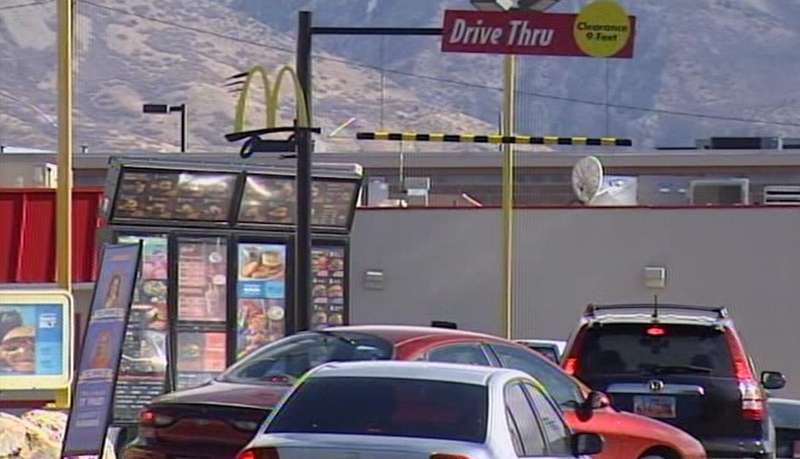 "We thought, you know, just teenagers out having fun," Dauwalder told KSL Newsradio in a phone interview. "We didn't think it would escalate to that."
The McDonald's manager took down the license plate number and called police. Officers tracked the car down and gave all four teens the equivalent of a speeding ticket on the charge of disorderly conduct for disrupting business.
Speaking about the incident on KSL's Doug Wright show, one of the teens defended what happened and questioned why police took a joke so seriously. They said their parents were siding with them.
"They weren't mad at us. We told them our side of the story, and they said, just like you said, it's a little ridiculous and it kind of just goes in a downward spiral of all of this. They're more upset at the McDonald's and how the manager handled the whole situation," the teen told Doug Wright.
The teens all face a fine, if they are convicted.
Spencer's mother, Sharon Dauwalder, said the parents planned to fight the charges.
"It was basically harmless," she said. "It wasn't interfering with anything, and it's just hard to believe a ticket would be issued for that."
There are claims the teens used vulgar language and the workers felt threatened. Spencer Dauwalder said one swear word was used by one of his friends, and it wasn't spoken in a threatening manner.
Thursday evening McDonald's franchisee Conny Kramer released a statement saying: "The safety and well-being of my employees and customers is a top priority. At this time, these are just allegations. We strongly caution anyone from jumping to conclusions about this matter, without having all the facts."
He said the police were called based on the actions of the teens, but not as a result of them rapping their order.
------
Compiled with information from Andrew Adams and Sam Penrod
×
Most recent Utah stories